Vasilevskiy makes 30 saves, Lightning beat Maple Leafs 1-0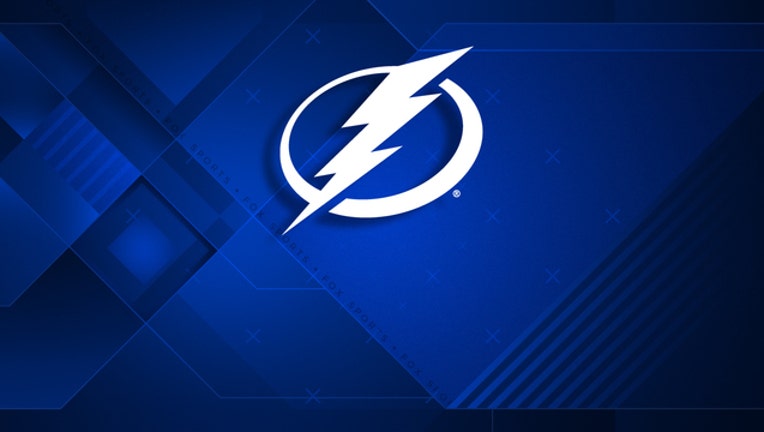 article
TAMPA (AP) - Andrei Vasilevskiy had an outstanding performance with his parents watching him live for the first time in an NHL game.
Vasilevskiy made 30 saves, Steven Stamkos scored his 21st goal and the Tampa Bay Lightning beat the Toronto Maple Leafs 1-0 on Wednesday night.
"I showed them I can play in the NHL," Vasilevskiy said with a smile. "That's an amazing feeling."
Tampa Bay entered the All-Star break by winning eight of its last nine.
"We're getting back on track," Stamkos said.
Jonathan Bernier stopped 28 shots for the Maple Leafs, who have lost nine of 10 (1-7-2). Toronto has been outscored 31-11 during that stretch.
"We worked hard, we competed hard," Toronto coach Mike Babcock said. "In the end, you like to leave the building feeling good because you finished. There's no sense feeling sorry for ourselves, no one else will. We have to find a way to get up."
Stamkos put the Lightning up 1-0 at 4:38 of the first with a shot from the left circle during a power play. The Tampa Bay captain can become a free agent July 1 and there has been ongoing speculation about the possibility of the Toronto area native joining the Maple Leafs next season.
"I don't think we can sit here and necessarily say we deserved the two points," Stamkos said. "I don't think we played very well. Vasie stepped up and had a fantastic game, and gave us a chance to win."
Bernier kept the Maple Leafs close with several nice saves, including one on Alex Killorn's power-play breakaway, as Toronto was outshot 13-0 during the game's first 12 1/2 minutes, and 17-6 in the first period.
"That start, he made some really, really big saves," Toronto captain Dion Phaneuf said. "It could have been three, four-nothing. He's the difference in the game in why we still have a chance to still be in."
Toronto had the final five shots of the first, and Byron Froese hit the crossbar in the final minute.
Vasilevskiy turned aside a breakaway shot by Michael Grabner early in the second. Toronto had seven of the first nine shots during the opening eight minutes of the second.
"He was focused," Lightning coach Jon Cooper said. "Every save, he was under complete control."
After Morgan Rielly had a shot go off the crossbar 2 minutes into the third, Phaneuf's in-close power-play shot four minutes later was stopped by Vasilevskiy.
"It's tough, said Rielly, who had five shots on goal. "We're getting the looks. The pucks are just not going in."
It was Vasilevskiy's first shutout this season and second overall in 30 career NHL games. He got the start in place of Ben Bishop, who will take part in this weekend's All-Star game.
NOTES: Toronto is 0-7-6 in Atlantic Division games this season. ... Stamkos stopped a five-game goal drought. ... Stamkos has 16 goals and 32 points in 27 games against Toronto. .. Lightning RW Nikita Kucherov had his eight-game point streak end. ... Toronto C Nazem Kadri had a game-high seven shots on goal.