Winston, Buccaneers feel good about direction they're headed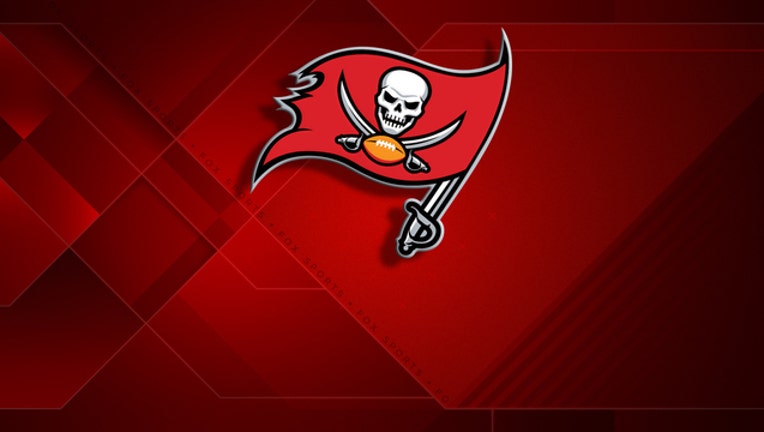 article
TAMPA, Fla. (AP) — Jameis Winston trusts the Tampa Bay Buccaneers know what's best for him. That includes being more of a game manager than freewheeling passer as he learns how to play quarterback in the NFL.
Five games into his rookie season, the 2013 Heisman Trophy winner has already suffered three times as many losses as he did during his entire college career.
Nevertheless, the Bucs are encouraged by a 2-3 start —the team's best through five games since 2012 — and one of the reasons why is Winston's willingness to do whatever asked to help the team be successful.
"If you look at our offense, we have guys that can make plays," the 21-year-old said. "The quarterback just has to take care of the football."
That can be a lot easier said than done.
Winston's thrown seven interceptions, tied with Peyton Manning and Andrew Luck for second in the league behind Matthew Stafford's eight. At the same time, resilience has been one of his strongest allies.
Both of Tampa Bay's victories have followed poor performances. He also played well enough to give the Bucs a shot at a third victory, but a rookie kicker who's since been released missed three field goals and an extra point during a 10-point loss.
"We have a rookie quarterback and he's playing inconsistent. What's the next news flash we are going to send?" offensive coordinator Dirk Koetter said, describing Winston's ups and downs.
The Bucs, 2-14 a year ago, drafted Winston No. 1 overall and handed him the starting job right away, knowing there would be growing pains.
The young quarterback, who led Florida State to a national championship as a redshirt freshman two years ago, has completed 56.6 percent of his passes for 1,174 yards and seven touchdowns.
A week after being intercepted four times and losing a fumble, he rebounded to have his best game last Sunday, throwing for a modest 209 yards and one TD, while taking advantage of the Bucs rushing for a season-best 183 yards in a 38-31 victory over Jacksonville.
Toss in the defense sacking Blake Bortles six sacks, forcing two turnovers and scoring a TD, too, and coach Lovie Smith couldn't have scripted things any better.
"I don't give myself a grade. My (goal) is to just get better every week," Winston said.
"Any time you get a victory and don't turn the ball over, it's a big positive," the rookie added. "But it's just one game. ... I still have to get better. We have to still get better as a team."
Smith is confident that will happen.
The offensive line has been better than anticipated after entering the season with three new starters, including rookie Donovan Smith and Ali Marpet. The defense is ranked sixth against the pass, eighth overall, although that's deceptive because Tampa Bay also has yielded the most points in the league.
But with running back Doug Martin reverting to the form of his rookie season in 2012, and Winston's chemistry with receivers Vincent Jackson and Mike Evans improving weekly, there's plenty to be optimistic about, especially if Winston continues to progress.
Opponents are taking note.
"You watch his body language, his posture, he's a confident young man," Carolina coach Ron Rivera said. "He looks like he has good control of what they are trying to do. You see him learning and growing each game."
And while Winston understands the importance of ball security, Smith and Koetter stress the rookie learns from mistakes and is not afraid to trust himself when defenses present opportunities to make plays.
"There are some important things you need to do during the course of a game. But there still comes a time when a quarterback needs to make some good throws," Smith said.
"For us, it's about the turnover ratio each week," the coach added. "And, as you look in the league — just not the Tampa Bay Buccaneers that's what it's about."
Winston attempted 19 passes against Jacksonville, completing 13. More than half the completions were to Martin and backup running back Charles Sims, mostly on checkdowns.
Meanwhile, the Bucs ran the ball 40 times, with Martin and Sims teaming to gain 174 yards on 36 carries.
"The object of the game is to win the game ... no matter how you do it," Koetter said.
"As long as we're winning, it doesn't matter," Winston beamed. "My job is to play my role."
___
AP NFL website: www.pro32.ap.org and http://twitter.com/AP_NFL