Yzerman: Lightning still looking to trade Drouin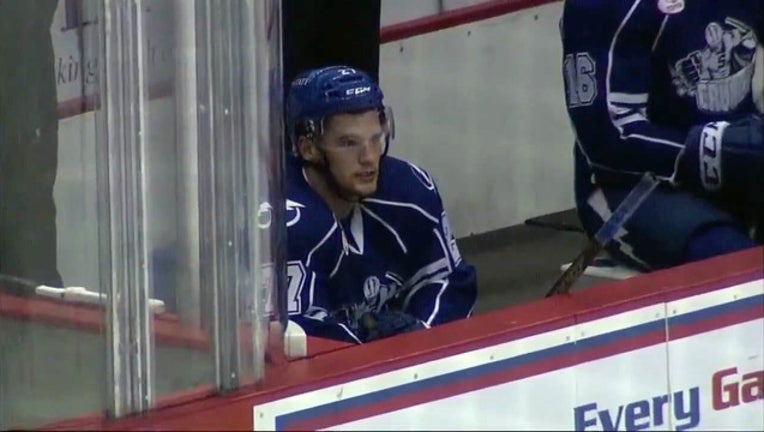 article
TAMPA (AP) - Tampa Bay Lightning general manager Steve Yzerman says the suspension of Jonathan Drouin will not change efforts to trade the disgruntled forward.
"That's where I'm at today," Yzerman said Thursday, one day after Drouin was suspended indefinitely without pay for missing a minor league game.
"Anything is possible. I told Jonathan and his agent that we will trade him if and when we can make a deal that's good for the Tampa Bay Lightning."
The Lightning took the action after Drouin's failure to report for Wednesday night's game with Syracuse of the AHL. The third overall pick in the 2013 draft asked to be traded in November.
Slowed by injuries this season, Drouin was assigned to Syracuse on Jan. 2.
Drouin's agent, Allan Walsh, said in a statement Wednesday the Lightning "advised that a trade involving Jonathan was moving closer to completion" and that "we proposed to Tampa that Jonathan not play in the next few AHL games but continue practicing with the club to avoid any potential injury from preventing an imminent trade."
Yzerman said there has been significant interest in Drouin, but that no deal was imminent. The GM added that he can't answer yet if the current situation will impact offers from other teams.
"For various reasons, here we are and we'll deal with it," Yzerman said.
Drouin has six goals and 34 assists in 89 NHL games.
"I think in a situation like this, everybody's got to accept a little bit of responsibility, including myself," Tampa Bay coach Jon Cooper said.