Irma information: Pinellas County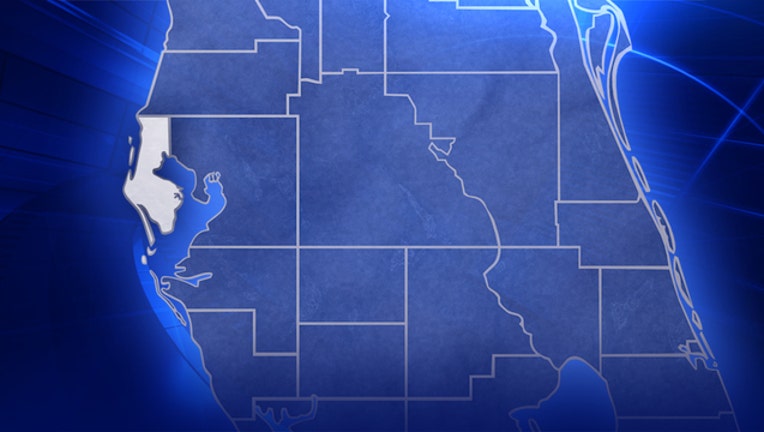 article
Ongoing updates for Pinellas County residents as Hurricane Irma impacts Florida.
You can get information directly from the Pinellas County EOC at: http://www.pinellascounty.org/emergency/
Citizens information center: (727) 464-4333
ROADS:
All roadways and bridges, including the Sunshine Skyway Bridge are now open.
Tolls on all Florida roadways are suspended as of 5 p.m. Tuesday, September 5.
DISASTER ASSISTANCE: 
Pinellas residents and businesses can apply for federal assistance for Irma damage.
Individuals can register through the FEMA app or here: www.DisasterAssistance.gov, or call 1-800-621-FEMA (3362) FROM 7 A.M. TO 11 P.M.
You will need your social security number, telephone number, mailing address and zip code of damaged property and private insurance information. 
Businesses can apply for SBA Loans for small businesses beginning Weds. Sept. 13: 727-453-7200.
The filing deadline to return applications for property damage is Nov. 9, 2017. 
TRASH & BRUSH REMOVAL:
Three county brush sites will be open until 5:30 p.m. Monday:
-1000 62nd Ave NE
-2453 20th Ave N
-2500 26th Ave S
Please use caution when cleaning debris and transporting it to city sites. Residents may drop off yard waste (grass, leaves, tree and shrub trimmings, palm fronds, limbs, and logs), with the following exceptions:
-yard waste must not contain plastics, metal, and lumber
-large limbs/logs should be less than five feet long
-stumps should weigh less than 300 lbs
Regular trash and recycling services resume Tues., Sept. 12.
-Areas that are usually serviced on Mondays will be collected on Tuesday.
-Areas that are usually serviced on Tuesdays will be collected on Wednesday.
-We will return to our normal schedule beginning Thursday.
PINELLAS PARK: 
City of Pinellas Park opened four brush site locations this Thurs ( 8 am-8 pm), Friday(8 am-8 pm), Sat ( 8 am-8 pm) and Sunday (12-6 pm) - locations are:
-Broderick Park - 6101 66th Ave N, Pinellas Park, FL 33781
-Helen Howarth Park - 6301 94th Ave, Pinellas Park, FL 33782
-Pinebrook Park - 7202 118th Ave N, Largo, FL 33773
-78th Ave and 60th Street (North west corner) Next to courts
Proof of Residency required. Please remind residents - NO BURNING TRASH - it is a fire hazard and against the law.
The City of Pinellas Park is asking residents to place vegetative debris curbside. To accommodate our residents there will be no need to bundle or tie debris. The City is currently putting together a plan to remove storm-related debris as quickly as possible.
GULFPORT: 
Public Works crews completed initial road clearing and have begun the second phase for removal of the storm debris from the public right of way.
In addition to normal garbage and yard waste collection, the City will provide additional resources to address debris collection as residents recover from the storm aftermath.
Cleanup is expected to take several weeks.  Debris must be placed beside the curb. Please try to avoid obstructions below, around, and above the brush pile. The Public Works Department will be working diligently to get everything cleaned up immediately
LARGO:
Residential storm debris collection begins on Monday, September 18. Residents are asked to place any storm-generated debris on the public right-of-way for collection beginning on Monday. "Right-of-way" is the area of a resident's property that extends from the street to the widwalk, ditch, utility pole or easement. Residents are asked to separate debris as follows:
Vegetative debris (whole trees, tree stumps, tree branches, tree trunks and other leafy material) Construction and demolition debris (damaged components of buildings and structures such lumber and wood, wall board, glass, metal, roofing materials, tile, furnishings, and fixtures)
Household hazardous waste(materials that are ignitable, reactive, toxic or corrosive such as paints, cleaners, pesticides, etc.)
White Goods (refrigerators, freezers, air conditioners, heat pumps, ovens, ranges, washing machines, clothes dryers and water heaters)
Electronic waste (computers, televisions, office electronic equipment, etc.)
Only loose debris will be collected, bagged debris should not be placed on the public right-of-way
COOLING STATIONS:
The county is offering cooling locations for residents without power. Full list of locations here.
SCHOOLS STATUS:
Pinellas County public schools will reopen Monday, Sept. 18. 
All St. Petersburg College campuses will reopen and classes will resume on Monday, Sept. 18
CLOSINGS:
St. Pete-Clearwater International Airport (PIE) closed Friday, September 8 at 11 a.m. but will reopen on Tuesday, September 12.
Pinellas Park: The City of Pinellas Park will open city offices and the Barbara S. Ponce Library Tuesday, September 12.
The following public facilities will be closed Tuesday:
-Skyview Pool located at 9040 54th Way, Pinellas Park, FL 33782
-Senior Center located at 7625 59th St, Pinellas Park, FL 33781
-Broderick Recreation Center located at 6101 66th Ave N, Pinellas Park, FL 33781
-Forbes Recreation Center located at 6401 94th Ave, Pinellas Park, FL 33782
-Youth Park Teen Center -6201 40th St N, Pinellas Park, FL 33781
POSTPONED EVENTS:
City of Clearwater is postponing the following weekend events originally scheduled from Friday, September 15 to Sunday, September 17. New dates have yet to be determined.
Rock the Ribbon 10K, 5K and Kids Dash
Stephen Siller Tunnel to Towers 5K
Make a Difference Adult Fishing Tournament
Sammy Hagar and the Circle
SHELTERS:
Two public shelters remain open for displaced residents:
- Ross Norton Recreation Center: 1426 Martin Luther King Jr. Avenue in Clearwater
- John Sexton Elementary School: 1997 54th Avenue North in St. Petersburg
Two shelters remain open for residents with special needs:
- John Hopkins Middle School: 701 16th Street South in St. Petersburg
- Oak Grove Middle School: 1370 South Belcher Road in Clearwater
OTHER INFORMATION:
Duke Energy reminds people to limit water usage while they restore power to sewer pump stations:
- Do not pour water down the drain
- Avoid doing loads of laundry or running the dishwasher
- Limit flushing toilets when possible
Beach re-entry pass information: http://www.pcsoweb.com/emergency-access-permit
You can get information directly from the Pinellas County EOC at: http://www.pinellascounty.org/emergency/