Irma information: Polk County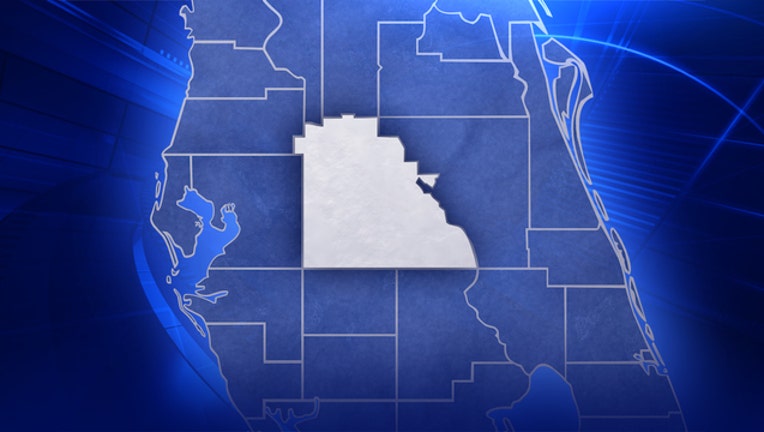 article
Ongoing updates for Polk County residents as Hurricane Irma impacts Florida.
You can get information directly from the Polk County EOC at: https://www.polk-county.net/emergency-management
Polk County is distributing food and water at the following sites from 8 a.m. - 6 p.m. every day until power is restored and stores are again able to be open again.  esidents in need of water and food are able to get two cases of water and one case of Meal, Ready-to-Eat, commonly known as MRE, per visit. The MRE is a water-activated self-contained complete meal at the following locations:
Davenport: Market Square Park, Market St. & 17/92
Dundee: Community Center, 603 Lake Marie Drive
Eagle Lake: Sheriff's Office, 150 S. Second Street
Fort Meade: Fort Meade Park, 1205 NE Ninth Street
Frostproof: First Baptist Church, 96 West B. Street
Haines City: Lake Eva Aquatic Center, 220 Third Street South
Lakeland: Victory Church, 1401 Griffin Road
Lake Wales: 1750 Longleaf Blvd.
Mulberry: Civic Center, 901 NE Fifth Street
Poinciana: Community Center, 395 S. Marigold
Polk City: Food Town, 303 Broadway Blvd. SE
For more information, please call the Citizens Information Line at 863.401.2234.
The Polk County Sheriff's Office is posting lists of damage reports on their Facebook page. 
SCHOOLS STATUS:
Public schools in Polk County are expected to reopen for students on Tuesday, Sept. 19.
Previously, it was announced that schools would reopen for students on Monday, Sept. 18. However, due to continued power outages and ongoing work to repair schools following Hurricane Irma, students will now return on Tuesday, Sept. 19.
Currently, more than half of Polk County Public Schools' educational sites are without power.
Buses are expected to also resume operations on Sept. 19. Please check your school's website to see if there have been any changes to sports schedules or other activities.
Please be advised that this decision to resume operations is not binding upon charter and private schools. Those schools should be contacted directly for more information.
District offices will reopen on Monday, Sept. 18.
ALSO:
- Florida Polytechnic University will remain closed until at at least Tuesday, Sept. 12.
- Florida Southern University will remain closed through at least Monday, Sept. 11.
- Southeastern University has cancelled classes Friday and Monday with hopes of resuming on Tuesday, but will keep everyone updated once the campus is assessed.
CLOSINGS:
No other closings to report.
SHELTERS: 
The American Red Cross is opening a shelter at St John's United Methodist Church and Preschool at 5 p.m. It is located at 1800 Cypress Gardens Blvd. in Winter Haven. All other general and pet shelters are now closed.
No pets are allowed at this shelter. Those who plan to use it are encouraged to bring small items of comfort such as blankets, pillows and games. Also, residents are reminded to bring their medicine. No weapons, illegal drugs or alcohol.
The Polk County Health Department, located at 1255 Brice Blvd. in Bartow, is the only special needs shelter that remains open. Special needs shelters are limited to residents with medical or physical conditions and/or dependent on medical electrical equipment who require assistance.
Due to limitations, those with special dietary needs should also bring their own food.
If someone needs transportation to a shelter, they should contact Citrus Connection on (863) 534-5500 by 3:30 p.m. Due to safety concerns, buses will not run when it's dark.
WASTE: 
City of Lakeland:
RESIDENTIAL Garbage Collection will resume Wednesday 9/13 this week: GREEN garbage containers only.
ALLEY CUSTOMERS: If your alley is not accessible by vehicle due to debris. Please place your garbage curbside until your alley is accessible.  *** All vegetative debris generated by the hurricane must be placed curbside for collection. I will not be collected in the alley.***
Wednesday's pickup will cover the Monday route.
Thursday will cover the Tuesday route.
Friday will cover the Thursday route.
Saturday will cover the Friday route.
***NO RECYCLING will be collected.***
Residential & Commercial Customers: Please try to place trashcans in unobstructed areas as much as possible.
COMMERCIAL Garbage Collection will resume on Tuesday 9/12.
OTHER BULK PICKUP is postponed until further notice.
ROADS:
Tolls on all Florida roadways are suspended as of 5 p.m. Tuesday, September 5.
FEMA: 
Polk County Emergency Management received word that the Notice of a Major Disaster Declaration has been amended to include Polk County. The amendment was issued Wednesday, September 13, 2017.
Residents may now register for disaster assistance from the Federal Emergency Management Agency, according to state and federal officials.
Individuals can register online at www.DisasterAssistance.gov or through the FEMA App.
Applicants will need the following to apply:
• Social Security Number;
• Daytime telephone number;
• Current mailing address and address and zip code of the damaged property; and
• Private insurance information, if available.
By registering for federal assistance on www.DisasterAssistance.gov
• You can look up your address to find out if it is in a disaster area declared for Individual Assistance.
• Check the status of your application and get updates by SMS or email.
• Upload documents to support your application.
Another option for individuals, including those who use 711 relay or VRS, is to call 1-800-621-FEMA (3362) while those who use TTY can call 1-800-462-7585.
OTHER INFORMATION:
The North Central Landfill, located at 7399 DeCastro Road in Winter Haven, will reopen on Tuesday, September 12, 2017 at 11 a.m. The landfill had been closed on Monday due to Hurricane Irma.

With the landfill reopening, Republic Services has committed to running Tuesday's routes on Tuesday. According to Waste & Recycling Director Ana Wood, Republic has chosen not to collect the remainder of last Thursday's routes, their Friday routes that were not picked up on Saturday, and Monday's routes missed due to the hurricane.
Polk County Utilities has issued a precautionary boil water notice for customers located in subdivisions and businesses near Spirit Lake Road from US 17 to Recker Highway in the Central Region Public Water System. 
You can get information directly from the Polk County EOC at: https://www.polk-county.net/emergency-management