Local leaders: The time to leave is now; tomorrow may be too late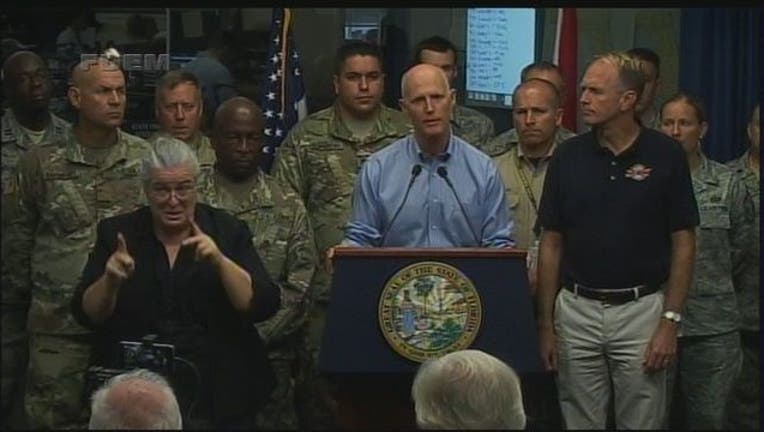 TAMPA (FOX 13) - As evacuation orders went up across the Tampa Bay Area Saturday, and the entire region was placed under a hurricane warning, local leaders hammered the message home: 
"Heed the warning." 
"This is not a test." 
"The time to take action is now."  
Tomorrow, they said, may be too late. 
As Hurricane Irma approaches the Tampa Bay Area, evacuations will become too dangerous, they said. Efforts to rescue those who decided - against all advice - to stay, won't be possible. 
Hillsborough County Fire-Rescue Chief Dennis Jones said Saturday, crews are prepared to respond once the storm passes, but "during the storm, we are unable to respond due to high winds and the danger to the crews".  
Jones urged people in mandatory evacuation zones to heed the warnings. 
"This is for real," he said. "Evacuate now, so we don't have to come and rescue you later."
Hillsborough County Commissioner Sandra Murman said anyone in an evacuation zone who thinks they can ride this storm out is wrong. That includes some of her own neighbors. 
LINK: Track Irma on MyFoxHurricane.com
Murman's home is an evacuation zone and says many of her neighbors have decided to stay put.
"That is scary," she said. "They think they can tough this out."  
Murman, herself, is heeding the advice and getting out. 
"If that storm surge hits nine feet, I'm going to have six feet in my house," she said. 
Col. Chad Chronister with the Hillsborough County Sheriff's Office echoed the message. 
"This is not a test," he said. "We are all going to be affected. Do not delay."
Chronister said his agency has put additional patrols on the streets to help with evacuations, but "the threshold [for when it's too late] is going to come rather quickly."  
"The time to take action is now," he added.
LINK: What can we expect from Hurricane Irma?
It's a message that comes all the way from the top. At a news briefing Saturday evening, Governor Rick Scott put it in clear terms: "If you have been ordered to evacuate, go now," adding, "this is your last chance to make a good decision."
He urged Floridians in evacuation zones to "do the right thing for your family."
Governor Scott said the storm surge predictions and the projected wind strengths are "unlike anything" most people have ever experienced.
FOX 13 Meteorologist Paul Dellegatto said those who do stay behind will face several long hours of extremely high winds which will be louder than most of us have ever heard. He urged people in evacuation zones to go to a shelter.  
He said anyone reluctant to do so because they don't want to be around a bunch of strangers have the wrong idea. 
"You'll make friends for life," he said, adding, "there's always comfort in numbers."
He said riding out the storm by yourself, isn't a good idea. 
"You wanna talk about a feeling of isolation? When the power's out and it's pitch black at 2 o'clock in the morning, and the house is vibrating - you're going to wish you had someone around you."