SLIDESHOW: Frozen Niagara Falls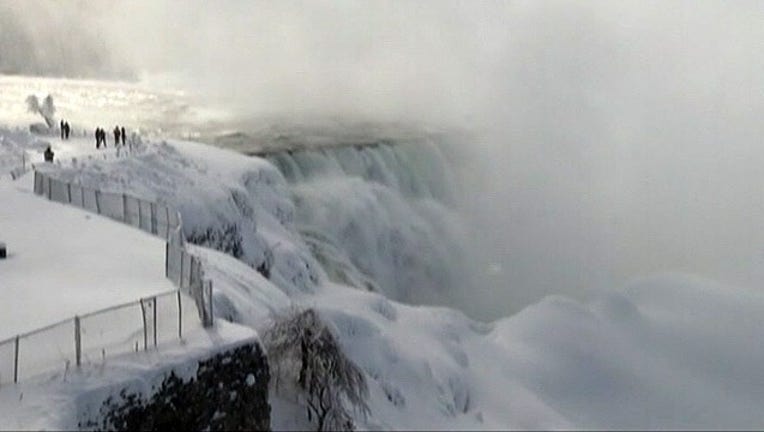 article
Niagara Falls, one of the great wonders of the world, looks more like a winter wonderland this week.
Ice and mist cover a portion of the falls, along with nearby trees and benches.
The freeze-over is due to drastically cold temperatures in the region. On Monday, the temperature reached a new low of -13.
Wind chills were as low as -25 and a wind chill warning remains in effect today.
MOBILE APP USERS: Click here for the gallery