Deputies: Former employee stabbed during fight with current employee at Bradenton oil change shop
BRADENTON, Fla. - Questions remain as deputies in Manatee County try to put together what happened Thursday morning at a Take 5 Oil Change business. A former employee is dead after a current employee said he had to arm himself with a knife for protection. 
Detectives are still talking to witnesses, hoping those who were here can give them a better idea of what happened.
Just a few hours after opening, around 10 a.m., deputies say a truck pulled into the back bay, which is typically what customers do. People normally pull in and sit in their cars as oil changes are complete. 
Manatee deputies say the person behind the wheel was a former employee of the shop. He got into an argument with a current employee and flashed a gun. That's when a fight broke out between them.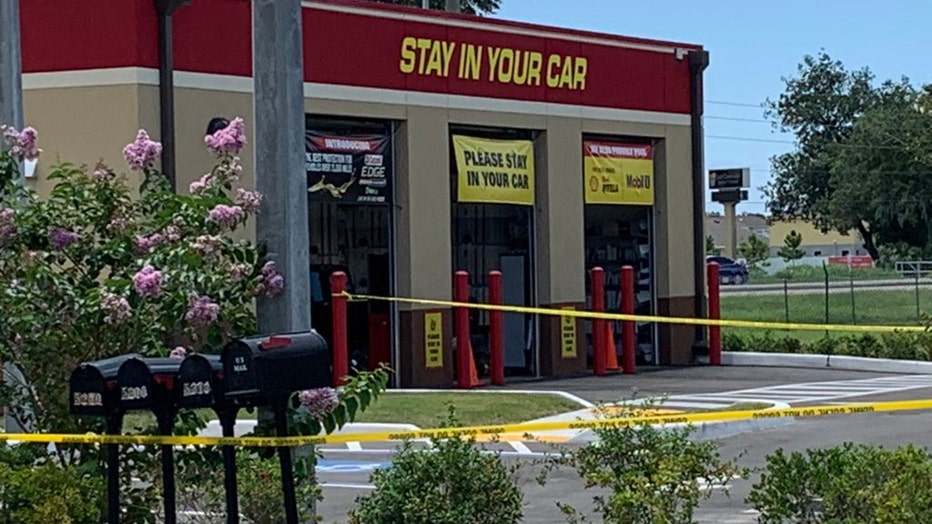 Deputies say the current employee armed himself with a knife and stabbed the man.
Deputies say the men knew each other, but beyond that they're trying to figure out what led up to the fight.
"This person had trained at this store and had been working at la location in Venice possibly no longer employed by the one in Venice, so there's some knowledge of this guy. They knew each other," said Randy Warren of the Manatee County Sheriff's Office.
Family members showed up to the scene distraught and searching for answers themselves.
The Take 5 location off State Road 70 in Manatee County remains closed Thursday night.
No charges have been filed. 
UPDATES: Get news alerts and updates in the free FOX 13 News app