11-foot alligator causes a stir in Ocala neighborhood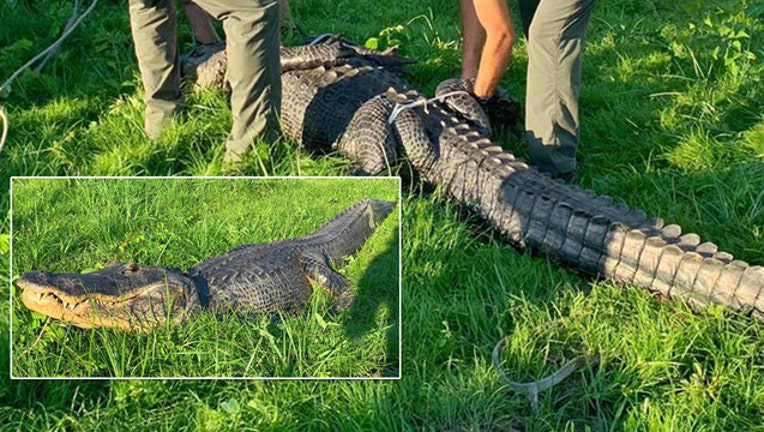 OCALA, Fla. - In Florida, there's "never a dull moment" during gator mating season.
Over the weekend in Ocala, Marion County deputies received a call about an 11-foot gator taking a stroll in the 700 block of SW 32nd Street. Deputies arrived, but kept an eye on it until wildlife officials showed up.
A trapper with the Florida Fish and Wildlife Conservation Commission lugged the massive alligator onto the bed of a truck. Marion County deputies said the gator was relocated to a secluded area.
"Never a dull moment in Marion County," the agency wrote on its Facebook page, "…geez he is big!"