Multiple arrested for trying to have sex with minors in Citrus County operation, deputies say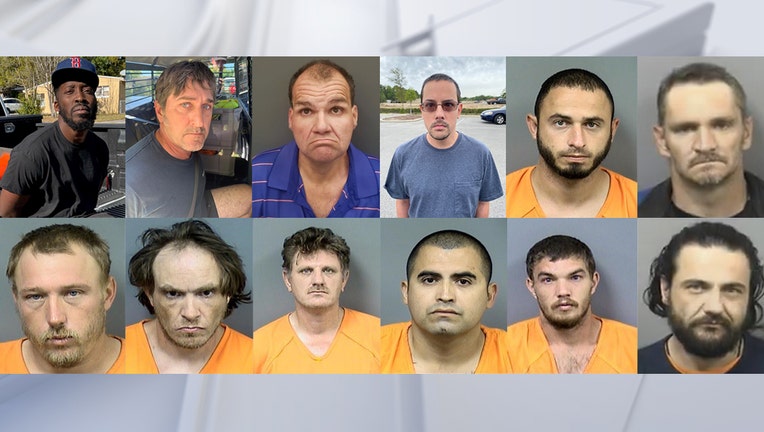 article
CITRUS COUNTY, Fla. - More than 10 suspects were arrested in a Citrus County Sheriff's Office operation for attempting to engage in sexual activity with a child, investigators said. 
"These abhorrent and sick individuals prey upon children for their own perverted benefit," Citrus County Sheriff Mike Prendergast said. "These individuals knowingly send vile and sexually explicit messages to minors online, and even travel hours to meet up with a child with the intention to carry out these repulsive acts if not something worse."
The sheriff's office's high tech crimes unit conducted "Operation Lucky Strike" along with six other agencies, including the US Secret Service, the Florida Department of Law Enforcement. 
READ: Substitute teacher accused of inappropriately touching students in Citrus County, deputies say
During the operation, law enforcement officials said they posed as minors on various websites, waiting to be solicited through online messages by any potential predators. 
Citrus County deputies said the suspects arrested acknowledged the child's age, and still chose to send sexually explicit pictures and messages. Investigators said they also sent detailed requests of various sexual activities they wanted to perform with the child. 
Some of the suspects drove more than an hour to meet a minor for sex, but were stopped by deputies, the CCSO confirmed. 
Investigators said 11 suspects were arrested for trying to have sex with minors during the operation. Another suspect was arrested for possession of a controlled substance and paraphernalia after being caught as an accomplice with one of the other suspects, the sheriff's office said.