13-year-old girl arrested for posting Dallas school threat online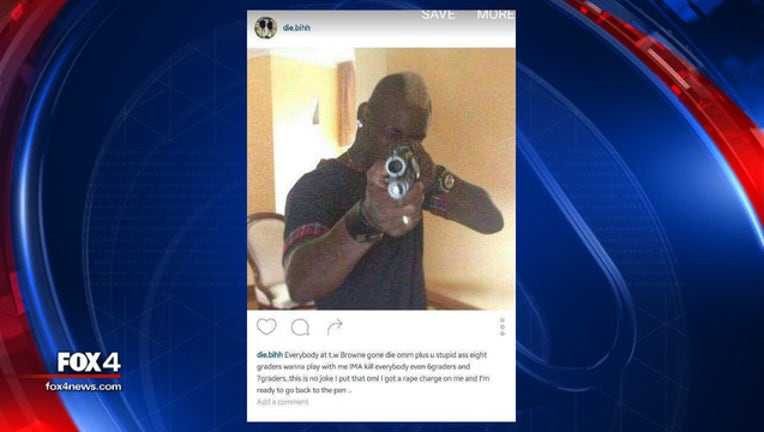 article
Investigators said a 13-year-old girl at T.W. Browne Middle School in Dallas posted an online threat against the school earlier this week.
A photo of a man with a gun was posted on Instagram with a caption that students, including 6th and 7th graders at Browne MS, would be killed.
The 13-year-old, who was a T.W. Browne student, was arrested and charged with making a terroristic threat.
Police said the student did it because she wanted to gain followers on Instagram.
"Ultimately, we've got to be clear that in the Dallas Independent School District, we aren't going to tolerate those types of threats," said principal Jonathan Smith. "We're a place for learning, we're here for learning and we want to ensure the safety of our students."
The felony crime is punishable by two to 10 years in a correctional facility.