13 Zephyrhills High School students arrested after massive brawls on campus
ZEPHYRHILLS - More than a dozen Zephyrhills High School students are facing charges after massive brawls broke out on campus Tuesday.
According to the Pasco County school district, two fights involving a total of 14 students occurred around noon. 
Cell phone videos of the incidents show the school resource deputy and staff struggling to break up the fight, with students and faculty, including the school's principal, on the ground at times.
"Let me be perfectly clear: behavior of this nature will not be tolerated in Pasco County Schools. Every student has the right to a safe and conducive learning environment, and we will take every necessary measure to ensure that this remains the case," Pasco Schools Superintendent Kurt Browning said in a statement.
In a news release, the district said, "the sheer number of students involved and the intensity of the situation made intervention challenging, as students continued to engage in the altercation despite efforts to de-escalate."
READ: 13-year-old arrested, charged with shooting another teenager in Tampa, police say
Additional law enforcement was called to the school to help keep the peace and the campus was placed on a controlled campus status, meaning the movements of students and staff were limited through dismissal.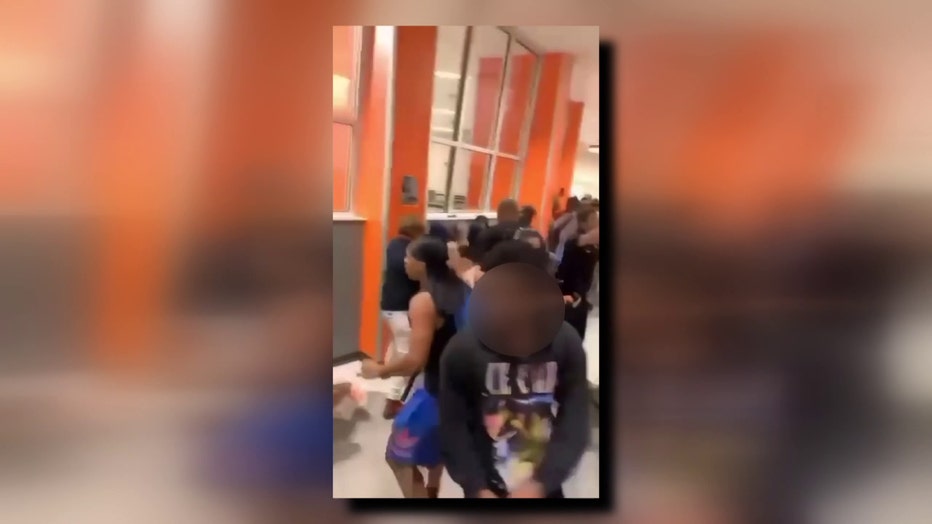 According to a Pasco County Sheriff's Office spokesperson, 13 students are now facing charges, including battery and the disruption of a school function. The students could also face discipline from the district.
"They look at every little thing and say, okay, what was this person doing? And they try to levy the correct discipline," said Corey Dierdorff, a district spokesperson.
Videos of the fights, which were posted on public social media pages, were shared with FOX 13 by parents.
"Staff got hurt, children got hurt, and it was completely out of control and they could not control it. And that is a very scary thing," said Danielle Marie, whose son used to attend Zephyrhills High School, before his mother decided to send him elsewhere due to incidents at the school that she said happen too often. "I just decided that he was not going to attend that school anymore because it had gotten too out of control."
READ: Pinellas County Schools joins national lawsuit against social media companies
Some parents kept their children home from school on Wednesday.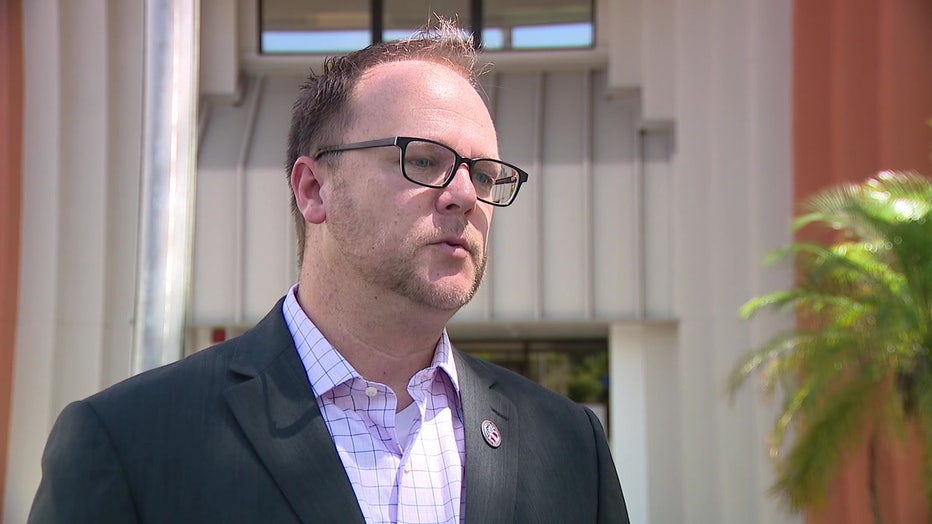 Corey Dierdorff a Pasco district spokesperson
"I did not want to be in that environment and get caught up in it and get hurt or anything like that," said Gabi Ringo, a tenth-Grade student.
Videos of the fights, which were posted on public social media pages, were shared with FOX 13 by parents.
Dierdorff said the district is unaware of regularly occurring fights at the school but is urging families to report anything they know.
"There's fights and skirmishes that happen in schools all across the country every day and when they do happen, that's when we can take action," he said.
None of the people involved in the fights, including students and staff, were on campus a day later. The district sent additional security there as a precaution.