14-foot giant squid washes up on New Zealand beach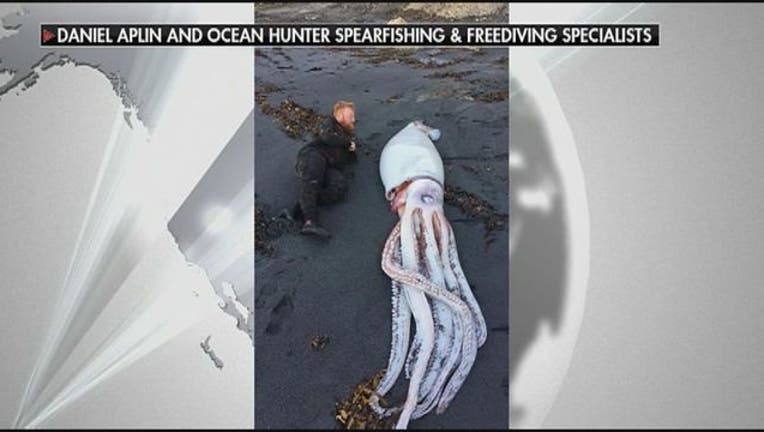 article
NEW ZEALAND (FOX 13) - A monster squid washed ashore on a New Zealand beach.
The 14-foot giant squid was found in Wellington on Saturday. Dan Aplin from Ocean Hunter Spearfishing and Freediving Specialists and his two brothers found the squid while heading out to spearfish.
They spotted the creature while driving near the Red Rocks Reserve and stopped to take photos. Then they called the National Institute of Water and Atmospheric Research to have the squid picked up.
Giant squids, which live in deep waters, can grow as big as 33 feet and weigh up to 440 pounds.