5 killed in shooting at nightclub at Mexican resort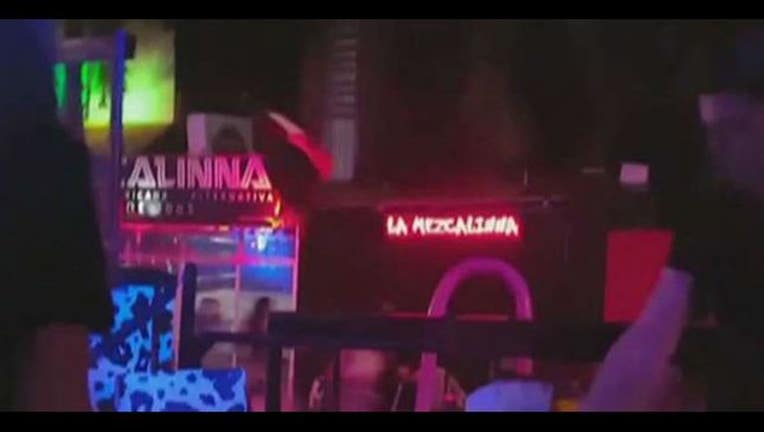 article
CANCUN, Mexico (AP) - A shooting attack at an electronic music festival resulted in the deaths of at least five people and left 15 injured Monday at a nightclub at Mexico's Caribbean coast resort of Playa del Carmen, authorities said.
The shooting occurred about 2:30 a.m. outside the Blue Parrot nightclub, which was hosting an event that was part of the BPM electronic music festival.
The government of the Caribbean coast state of Quintana Roo, where Playa del Carmen is located, said four men were shot to death and one woman died in a fall during the confusion that ensued. It said in a statement that 15 people were wounded, and one of them was in very serious condition.
The state government said four people had been detained, but it was unclear if they included the shooter.
Rodolfo Del Angel, director of police in the state of Quintana Roo, told the Milenio TV station that he shooting was the result of "a disagreement between people inside" the nightclub and said security guards had come under fire when they tried to contain the dispute.
The BPM Festival posted a statement saying four people had been killed and 12 injured in an attack that involved "a lone shooter."
BPM wrote that "the violence began on 12th street in front of the club and three members of the BPM security team were among those whose lives were lost while trying to protect patrons inside the venue."
The Blue Parrot is one of the venues at the 10-day festival in Playa del Carmen, a tourist destination just south of the resort of Cancun that has largely been spared the violence that has hit other parts of Mexico.
Neither U.S. nor Canadian officials could immediately confirm if any of their citizens were among the victims in the shooting.