89-year-old 'sexually violent predator' arrested in Pinellas Park for exposing himself to children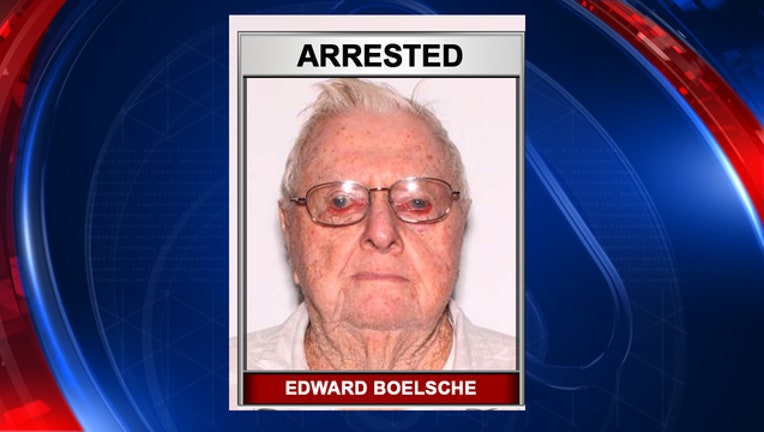 PINELLAS PARK, Fla. (FOX 13) - Pinellas Park police say an 89-year-old registered sexual predator exposed himself to a group of children. 
Investigators say an adult also witnessed the man performing a lewd act while in view of the children. 
Police say the man lives in Clearwater, but was visiting his son's home, at 5777 92nd Terrace North, Pinellas Park, Florida, 33781, when he committed the crime.
Pinellas Park police say they got a call Feb. 17 about an elderly man exposing himself to and masturbating in front of children who were walking on the sidewalk.
The children said a man, later identified as 89-year-old Edward Boelsche, called to them. That's when they saw what he was doing and ran to tell an adult, who police say witnessed Boelsche's behavior, as well. 
Officers say Boelsche is a "registered sexually violent predator" who lives at the Continental Inn, at 12810 US Hwy 19 in Clearwater. Pinellas Park police said he has multiple criminal arrests and convictions for sexual violence against children dating back to 1986.
Boelsche was arrested and charged with one count of lewd and lascivious exhibition. He was being held on a $50,000 bond.