Academy of Environmental Sciences at risk of closing due to necessary repairs
CRYSTAL RIVER, Fla. - A Citrus County school is at risk of closing next year because of necessary repairs that need to be made. 
The Academy of Environmental Sciences inspires curiosity among kids and helps them explore the natural world around them. It's a non-profit, tuition-free, public charter school in Crystal River tucked away along Fort Island Trail. 
The waterfront building has been home to the school since 1999 offering 9th and 10th graders a unique, hands-on education emphasizing sustainability, stewardship and the sciences.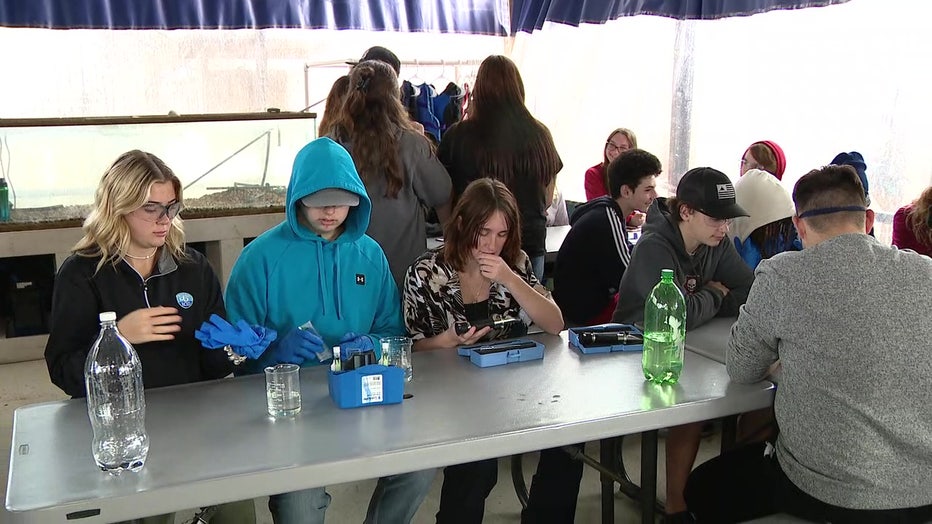 The school has served as a catalyst for futures as charter captains, marine biologists, environmental engineers, members of the Coast Guard and other related fields.
In addition to having access to natural resources around them, students also have the chance to apply to become scuba certified while attending the school.
While students at the Academy continue to excel, there are concerns the school could close next year if necessary, infrastructure repairs are not made. The school has put out a public outreach letter to the community as it seeks donations.
To learn more about the school and its fundraising efforts, visit aes.citrusschools.org