Accused flasher gets deal after last-second surprise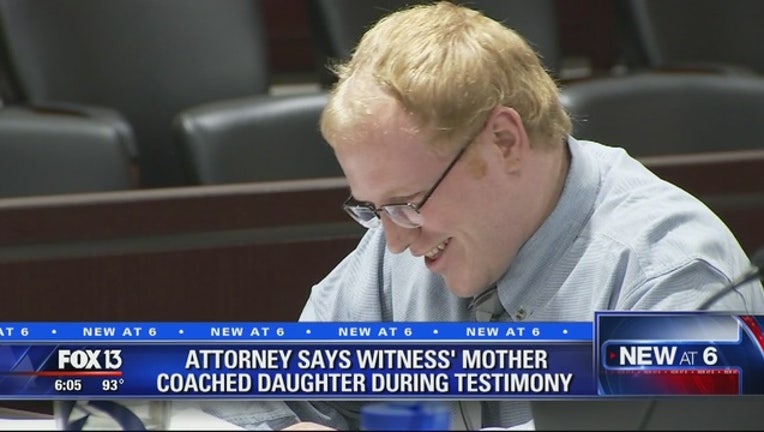 article
TAMPA (FOX 13) - There was a surprise twist Monday in the case of Christian Star, who's accused of exposing himself to an 8-year-old girl at the dentist office. Hours before jury selection was set to begin in the trial for Stark, a witness claimed the girl was coached by her mother.
Attorney Marshelle Brooks, who is not connected to this case, testified that she was in the courtroom on May 17, 2018, when a hearing  for the Stark case was taking place.  Brooks said the 8-year-old victim was on the stand when the prosecutor asked her to identify the defendant.
The young victim was not able to, and said she did not see the defendant in the room. After prosecutors allowed her to walk around the courtroom, the victim was eventually able to identify Christian Stark.  
But Brooks says she watched as the mother of the victim pointed out the defendant to her daughter.
"In my opinion, the little girl was being coached by her mother," said Brooks.
But the mother of the victim testified next. Amarillys Delgado denied helping her daughter and said it was all a misunderstanding. "I was telling my daughter she was doing good."
After listening from both witnesses, the judge handed the defense a victory in court. Hillsborough Circuit Judge Samantha Ward believed there was improper communication with the victim and she excluded the little girl's testimony at trial. 
Prosecutors quickly offered Stark a plea deal with reduced charges; he agreed to 60 months of probation with no jail time.
If convicted of the original charges of lewd and lascivious, it could have sent him away to prison for 15 years.