Tampa firefighters reunite Ybor City hen with her baby chicks after storm drain rescue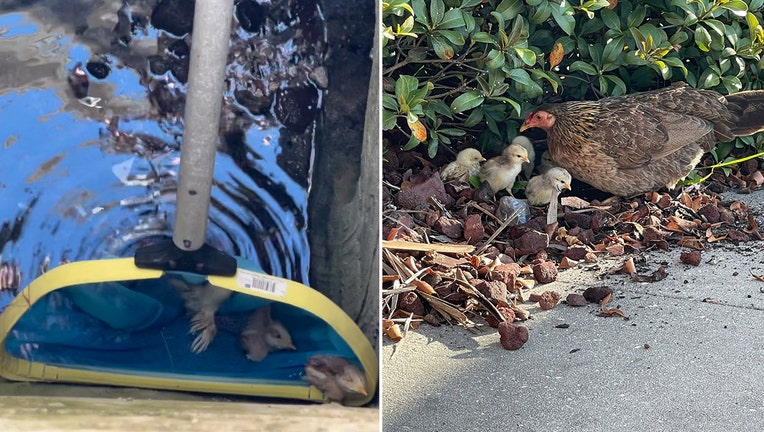 YBOR CITY, Fla. - The free-roaming chickens of Ybor City are a common sight in the neighborhood, but one feathery family's morning stroll was abruptly halted on Tuesday morning. Luckily, Tampa firefighters came to the rescue.
A mother hen and her babies were meandering through the neighborhood when four of the young chicks fell into a storm drain. They found refuge on a wet pile of dirt in the corner of the drain, next to a few leaves and a cigarette butt.
But they didn't have to stay on their little island for long.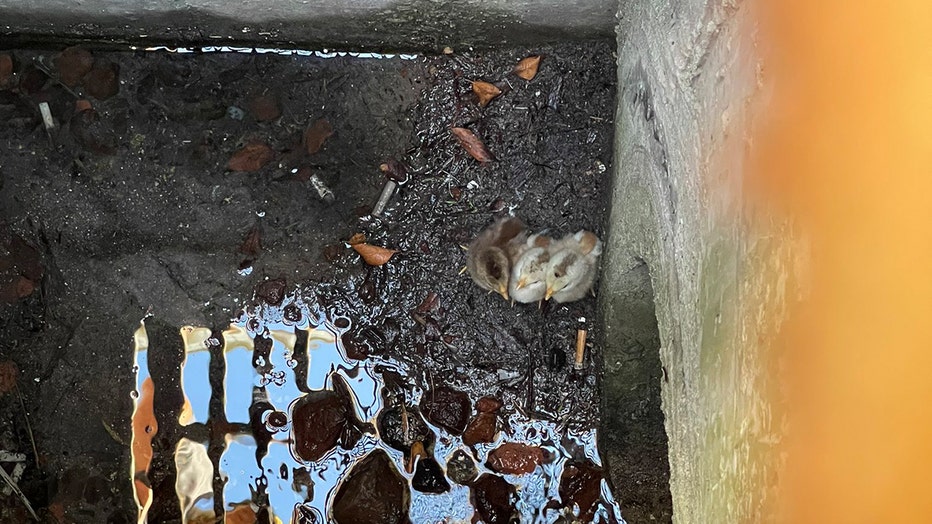 Credit: Tampa Fire Rescue
READ: Ghost stories intertwine with cigar-rolling history at Ybor cigar factory
Firefighters were able to net the little ones from the shallow, murky depths, and reunited them with their mother.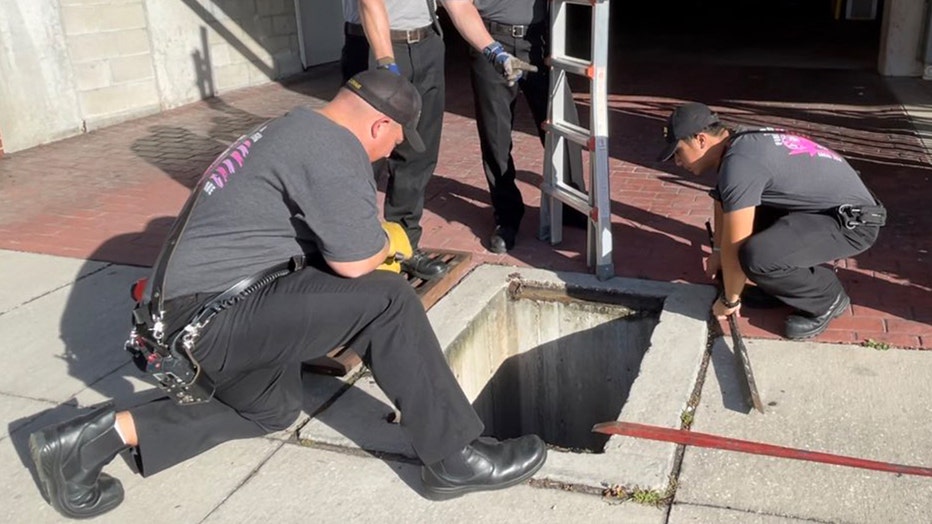 Credit: Tampa Fire Rescue
A Tampa ordinance makes it illegal for anyone to injure, trap, or kill any wild birds, including Ybor's famous chickens. The area is rich in history, and the chickens have been part of the neighborhood for over a century.