Air Force veteran's passion for Harley-Davidson motorcycles still going strong at 90 and a half years old
LAKELAND, Fla. - Riding and restoring Harley-Davidson motorcycles has been a part of Don Huffman's life for more than 70 years.
When asked how old he is, he responded: "90 and a half – don't forget the six months."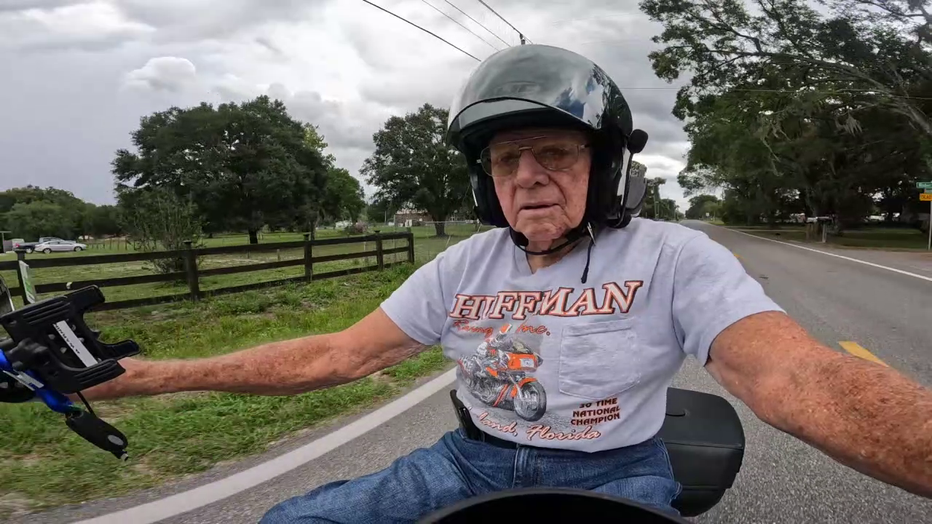 Huffman got his first bike at 18 years old. The motorcycle was an Indian, and he's been riding it ever since. He now has a collection of about 30 motorcycles. 
MILITARY MAY: Bay Area Gold Star Moms lift each other up on Memorial Day
"I had a motorcycle all through my Air Force years, and I even got to take it overseas to North Africa on the plane," Huffman said. "I'd load it on and tie it down and tell the flight crew 'you got to deal with it, because it's going along with me.'"
Huffman served as a plane mechanic in the Air Force.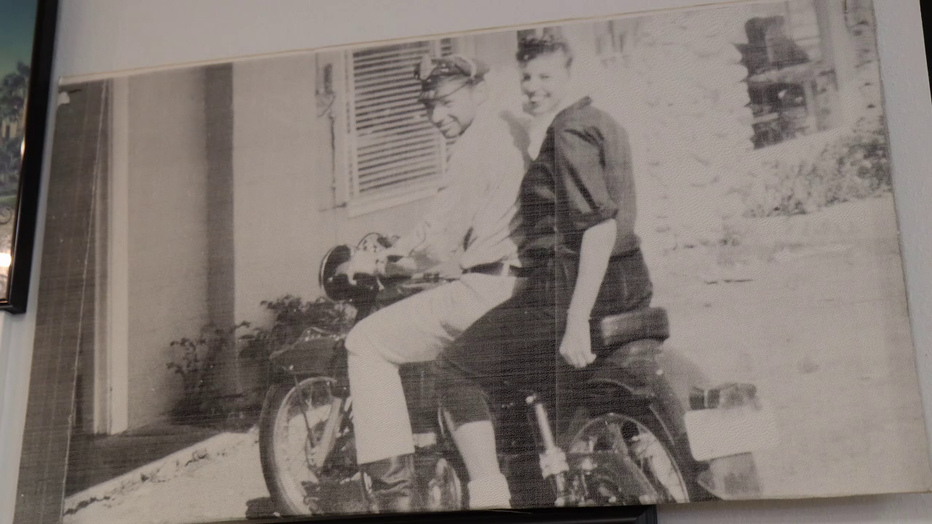 "It was an exciting part of my life, but I decided that I wanted to get into motorcycles, so I got out of the Air Force after four years," he explained.
It was then that his love for motorcycles – specifically those of the Harley type – grew. 
MORE: 'It's not just a school': Tinker School brings military children together on MacDill AFB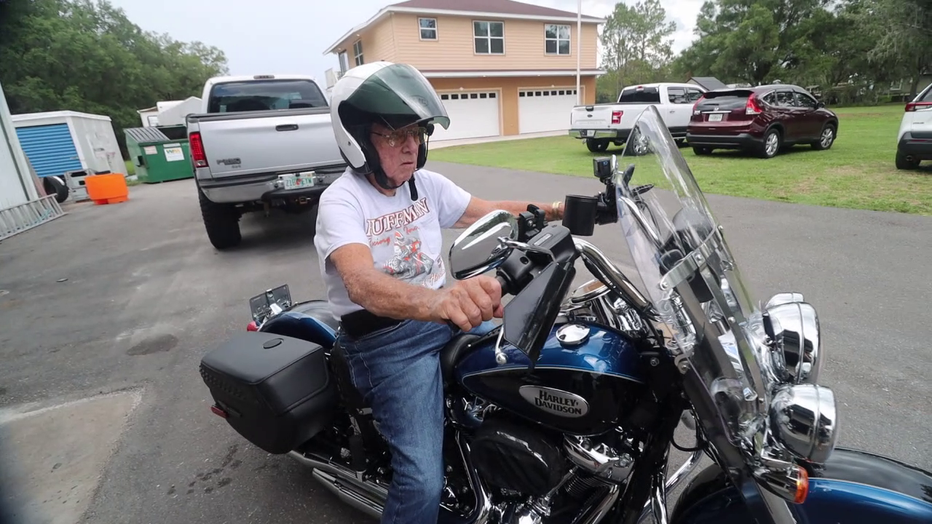 Huffman said there's a feeling he gets when he's on the open road.
"Freedom. I love the country. I ride out through the country roads and smell the new mowing hay and look at the animals and the birds and don't run over any of them," he said. 
After a few years as a mechanic, he bought a Harley dealership in Lakeland.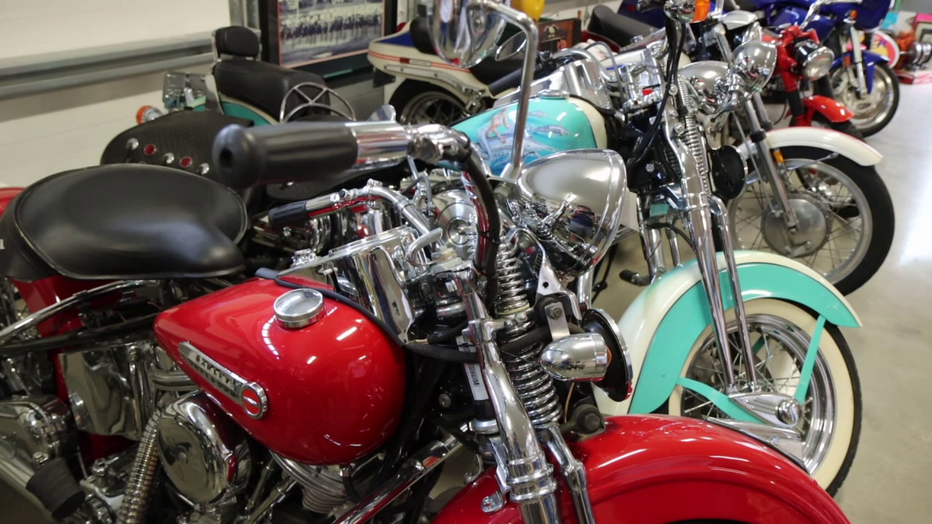 "I didn't know what I was doing. I bought that business and I didn't know what in the world I was doing," Huffman laughed. 
For not knowing what he was doing, he did a pretty good job. He ran Harley-Davidson of Lakeland for 45 years before selling. He retired all his most treasured bikes into a museum – a garage on his son Donnie's property.
WATCH: FOX 13 Salutes Memorial Day Special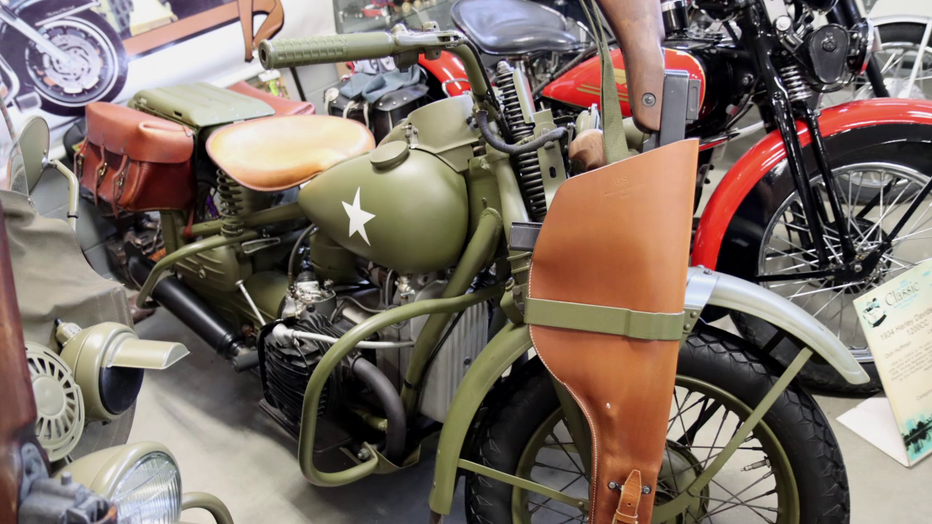 The Huffman Harley museum is bursting at the seams with classic and antique motorcycles collected and cared for over the years. They are in as good of shape as Huffman himself. 
He even as three 1942 WLA's in pristine condition.
"Harley-Davidson made 88,000 of these during World War II. They stopped production of civilian motorcycles and made army bikes," he explained. 
With Huffman's passion for riding, it's no surprise his son rides as well as his grandson Jamie too. Huffman used to ride 500 miles a week.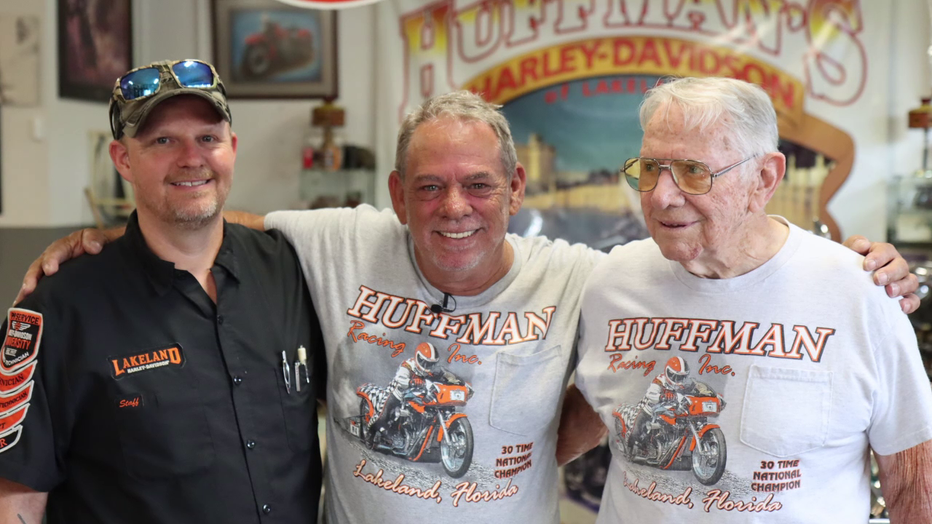 Today, it's more like 200 and he always rides in groups. 
"I'm not that quick anymore. I used to get up at daylight and ride, but I like to lay in a little bit," he explained. 
PREVIOUS: Tampa Warriors to host 'Hockey Heals 22' in Wesley Chapel
Huffman's fallen off his bike dozens of times, even laid it down recently, but that doesn't stop him from getting back up, because riding is a part of him. 
"I read an article the other day, the guy is 93-years-old, and I said well that ain't no big deal," Huffman laughed.