'It's not just a school': Tinker School brings military children together on MacDill AFB
TAMPA, Fla. - When a family member serves our country, the entire family serves. That comes with a lot of sacrifice, especially for children. 
On average, military children will transfer schools nine times before graduating from high school. 
MacDill Air Force Base offers something unique – a school just for military kids who are all going through the same struggles. 
READ: Tampa Warriors to host 'Hockey Heals 22' in Wesley Chapel
At Tinker K-8 school on Tampa's military base there are almost as many bicycles out front as there are kids who go to school there.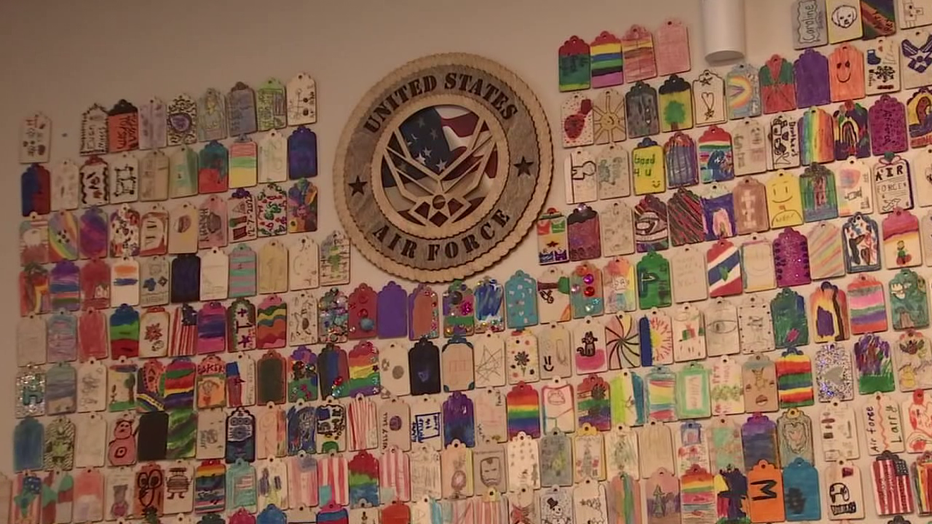 "Most of our students either walk or ride their bike. If they don't, we have one school bus that brings about 20 children," Tinker's Principal Rachel Walters said.   
That's because the 650 students at Tinker all live on base – including Tech Sgt. Andrew Heath's family. Their three boys all attend Tinker. 
"I haven't experienced anything like this, and I'm sure they would say the same thing," explained Tech Sgt. Heath.
MORE: Memorial Day and Veterans Day aren't the same; do you know the difference?
MacDill is the third base for the Heath family, and they say their kids have really flourished in this environment.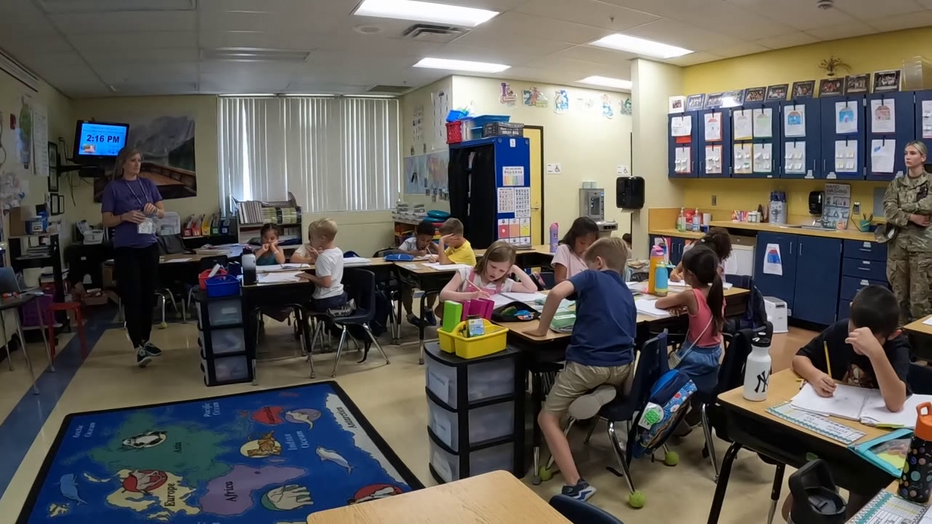 "Especially during deployments I know their friends may also have parents who might be gone so they can at least lean on them," Tech Sgt. Heath said. 
Mom, Kimberley Heath, is an assistant kindergarten teacher at Tinker and remembers how amazing her son's first grade teacher was during one of her husband's deployments. 
"She was checking in with Ian every day during the deployment that my husband went on and then when he came home, she cried with us like the tears of joy," explained Kimberley. 
Walters says that kind of specialized attention at Tinker is something they train for. 
MILITARY MAY: Bay Area veteran remembers those killed in Blackhawk helicopter crash that severely injured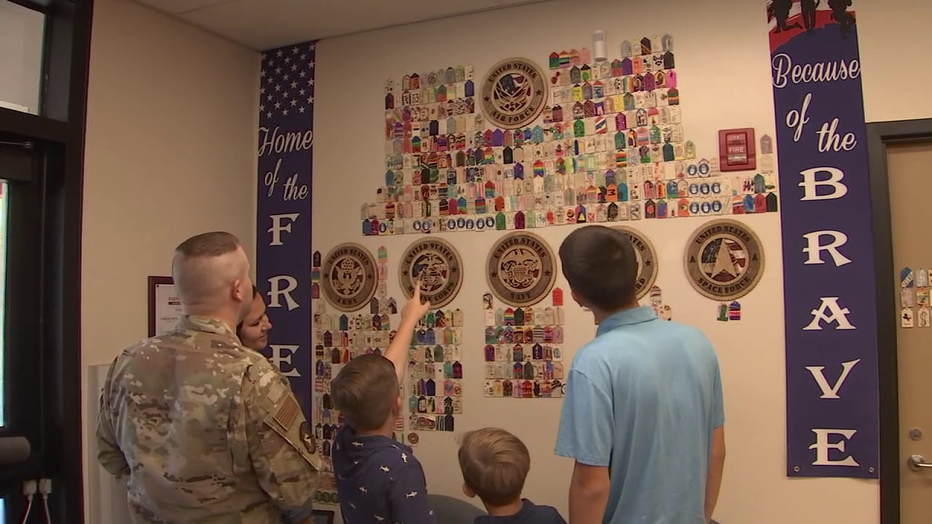 "The base does a one-day program for our staff members, and they immerse us in what it's like on base, and they do that during pre-planning every year, and it helps our teachers really know what the military life is like, and they have a better understanding of what our military families go through," Walters said.  
That training and attention makes a difference for the kids who've become accustomed to moving every two to five years.
"Saying bye isn't always easy, but you just go with it and try to make new friends wherever you go," said the oldest Heath brother.
The Heath boys remember how special it was when they got to add their personalized dog tags to the front office wall. While this family knows their time to leave will come, they know they'll leave with a renewed sense of pride that comes with attending a school on base.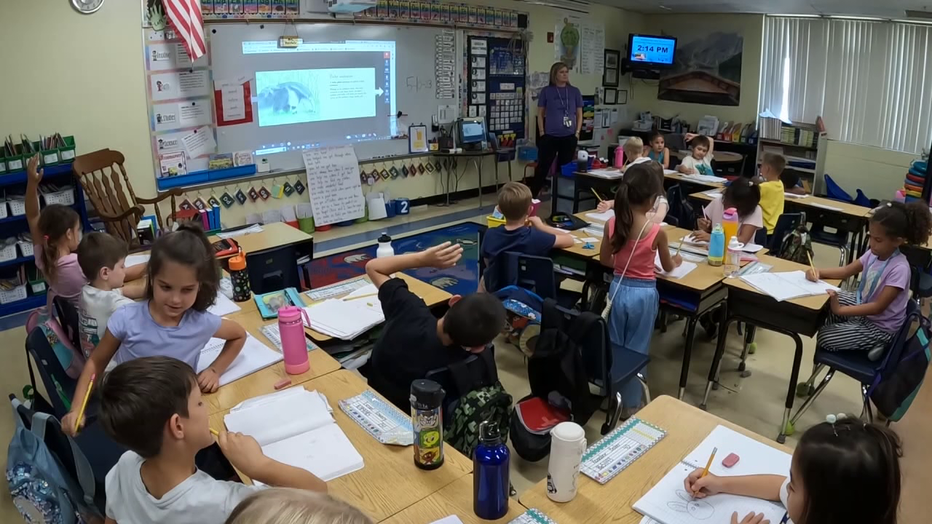 "I have made friends here, especially at this school, that are like family to me, and we will be connected for forever," Kimberley said.  
Tinker is a public school within the Hillsborough school district. It was built in 1952 and named after General Clarence Tinker who played a crucial role in developing MacDill field, and in 1941 he piloted the first aircraft to land at MacDill field.