Airline uses tape to repair 'cosmetic' window damage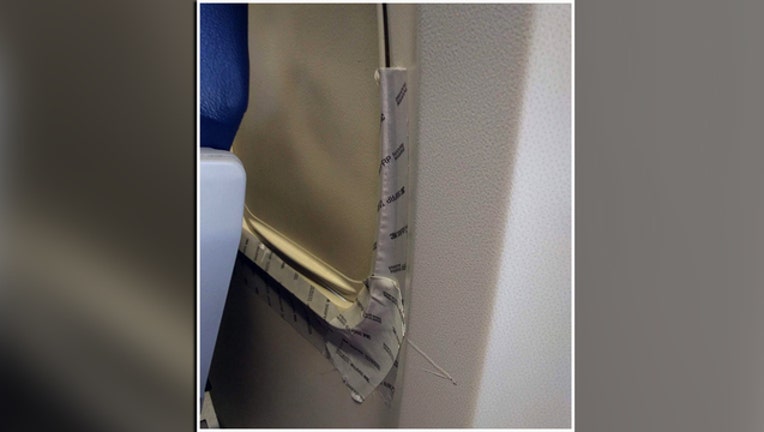 article
BOSTON, Mass. - A representative from Southwest Airlines says tape is an FAA-approved solution for certain cosmetic issues on commercial aircraft.
The statement comes after a passenger of Southwest Flight 2606 posted a photo on Facebook of what appears to be tape securing the edges of a plane's window. 
Tracy Sullivan said she took the photo while she and her son were on a flight from Baltimore, Maryland to Boston, Massachusetts.
"This isn't concerning at all as you take your seat for your flight home," Sullivan wrote in the photo's caption.
The photo shows an airplane window with tape surrounding the bottom half of the sliding sunshade enclosure. 
Watch: United ceiling panel falls after landing at Dulles
When asked, a representative from the Dallas-based airline said they were unable to verify the details of the exact plane's maintenance records, but "the photo appears to show an FAA-approved adhesive tape used to secure superficial/cosmetic materials within the cabin environment."
"In this case, it appears to be the frame of a passenger sunshade, which is a movable part that is replaced during FAA-approved maintenance of the cabin interior," the Southwest spokesperson said. "The tape isn't a permanent solution and in no way replaces or impacts the performance of the multiple and redundant layers that comprise a passenger window in the passenger cabin of the fuselage."
The spokesperson said the tape is sometimes used as a temporary fix and a permanent solution is typically put in place within a few days.