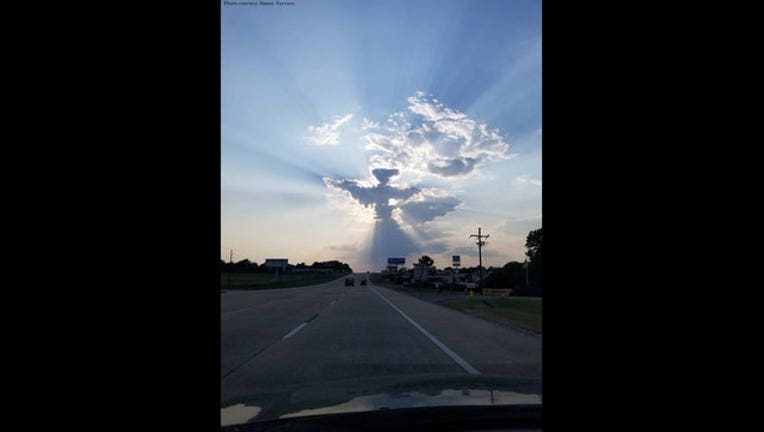 article
NEW YORK (FOX5NY) - He calls it a Texas angel.
Danny Ferraro captured this image of a cloud that looks like the shape of an angel.  He captured it as the sun was setting on Highway 105 near Houston.
"How awesome is that!" is how he described it on Facebook.
The image has gone viral now across the United States.