Arrest made in hit-and-run crash that injured three children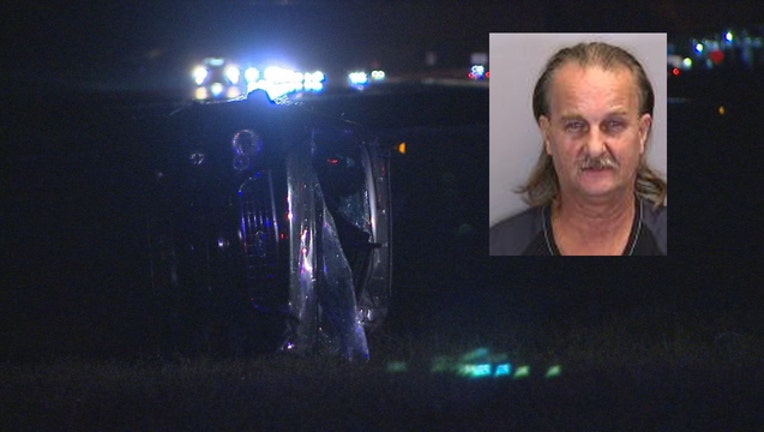 article
RUSKIN (FOX 13) - Three children are were injured after a crash caused by a hit-and-run driver, troopers say. 
The driver has been identified as 63-year-old Billy Catherwood. On Wednesday after 8:30 p.m., Jesus Sandoval and three kids were driving southbound on Interstate 75 near Ruskin when, according to Florida Highway Patrol troopers, another driver was speeding and slammed into them from behind. Sandoval's Ford Explorer was overturned in the center grass median. 
Among the three injured children, two were ejected from the SUV, according to an FHP media release. An 8-year-old girl, who was wearing a seatbelt, was ejected and has serious injuries. A 6-year-old girl was not wearing a seatbelt and was ejected.  A 10-year-old boy was not ejected and has serious injuries. Sandoval has minor injuries. Troopers say, he was wearing a seatbelt. 
The driver that caused the crash left the scene but the Ford F-150 he was driving was located about 10 miles away along the interstate. Troopers are still looking for the person responsible. Anyone with information is asked to contact the Florida Highway Patrol by calling *FHP or 813-558-1800. 
Catherwood was located in Manatee County, and faces several charges including DUI with serious injury and driving without a license.