Ashes of woman's father stolen from porch of Arizona home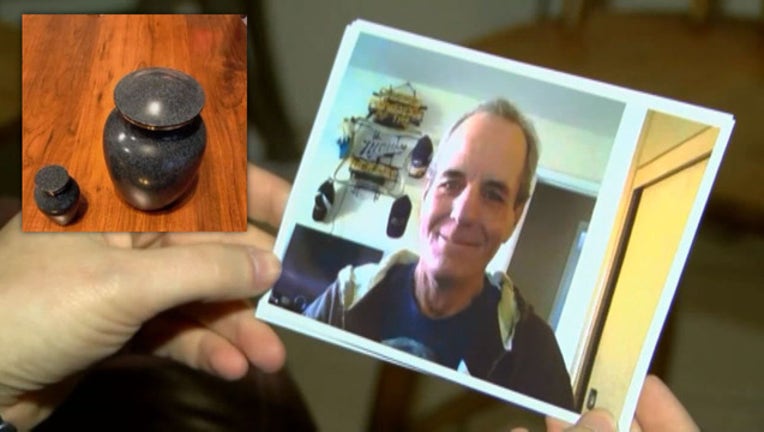 article
TUCSON, Ariz. (FOX 13) - A $10,000 reward is being offered in hopes of finding a stolen package containing a man's ashes.
Elyse Brink says her neighbor saw the package with her father's cremated ashes delivered on the front porch of her Tucson home, located near East Alturas and North Forgeus Avenue. When she came home, it was nowhere to be found. She said she searched around her home and even inside the trash cans. There was also no note from the U.S. Postal Service. 
"This was the final step in the process of me saying goodbye to my dad," Elyse said, "and making the arrangements and sending him home here. And to know that he was so close and then taken. It just breaks my heart."
Elyse said she planned a trip to California to bring the ashes to her brother. 
"I started crying because I knew if the package was delivered and I didn't sign for it, then where is it?" she said.
The remains were shipped from a funeral home in Oklahoma City. Employees there say the package should not have been left on the porch without a signature, and they require all of their deliveries to be signed for.
The U.S. Postal Inspection Service, which is the law enforcement arm of the postal service, is now offering the $10,000 reward and launching an investigation. Anyone who finds the package is asked to bring it to any postal office.
"It's unfortunate that it had to be this one that was stolen," Elyse said.