3 hospitalized in Bradenton shooting; 4 in custody after car chase, crash
BRADENTON, Fla. - Police in Bradenton said they have four people in custody after a shooting that sent three people to the hospital Monday evening.
The Bradenton Police Department said the shooting happened just after 5 p.m. at a home on 10th Avenue near the Advanced Auto Parts store on South Tamiami Trail.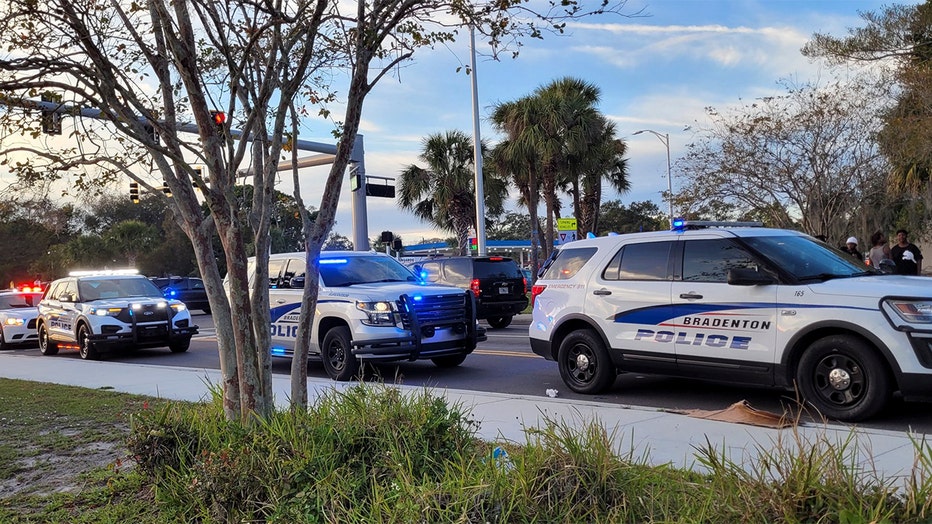 Police photo of shooting scene in Bradenton. Courtesy: The Bradenton Police Department.
Police heard the shots and then saw a gray vehicle taking off at a high speed, Bradenton police said. Officers followed, and a short chase began. 
The vehicle crashed three blocks south of the shooting scene, near 13th Avenue West and US 301. Bradenton police said the driver and passengers of the vehicle ran from the crash site.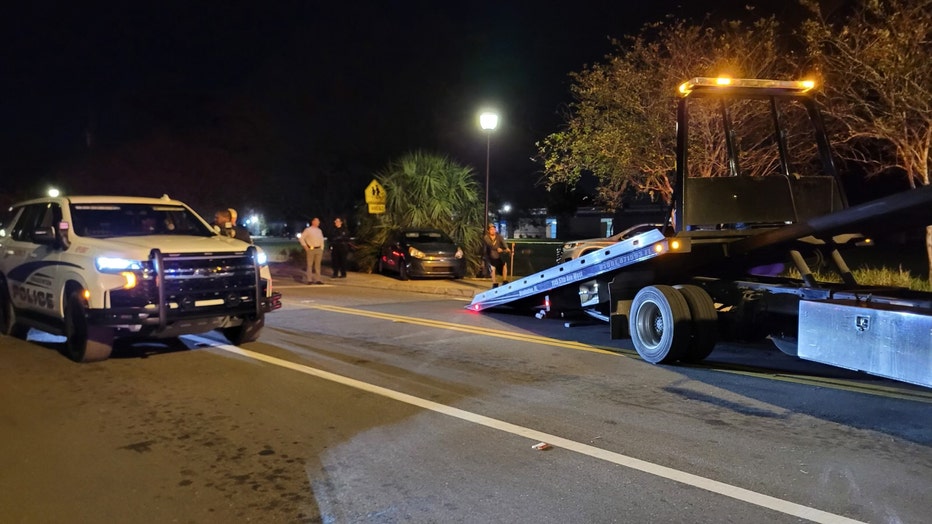 Courtesy: The Bradenton Police Department.
One person was quickly detained, and the three others were detained by officers shortly after, according to officials. No one in the car was injured in the crash.
Investigators said all four people detained were in the car involved in the chase and crash.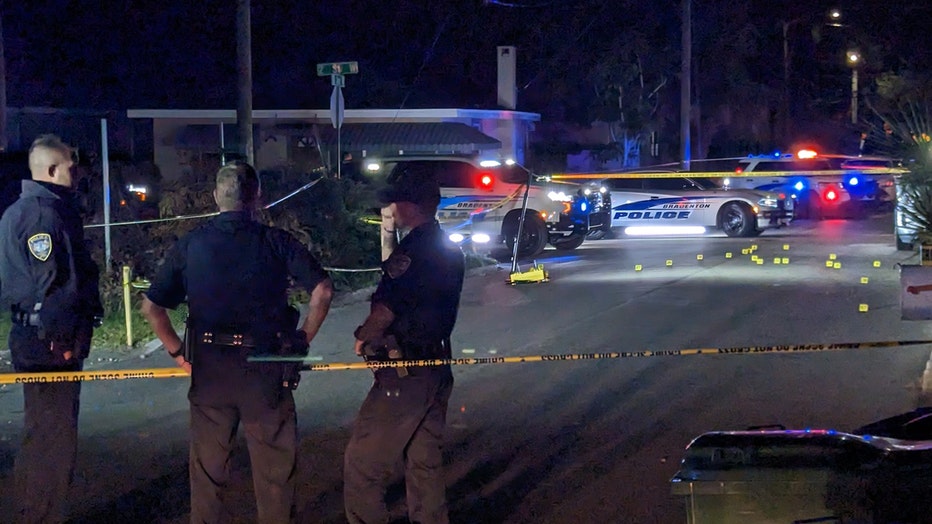 "It was 5 o'clock it was rush-hour so we're very grateful that no one was seriously injured by this," Meredith Frameli, the public information officer for Bradenton police. "The timing is interesting to us but again fortunately officers were able to respond quickly. We're a small agency, a small area and so our officers were on top of it."
Frameli said investigators will be working to determine if there were multiple guns used in the shooting or if more than one person fired shots. Detectives and crime scene investigators continue to process evidence from the scene of the shooting, and crash location.
Anyone with information on this case is asked to contact the Bradenton Police Department at (941) 932-9300 or email BPDTips@BradentonPD.com. To remain anonymous, call Crime Stoppers at 1-866-634-8477 or visit manateecrimestoppers.com.