Attention crab lovers, Harpoon Harry's has finally opened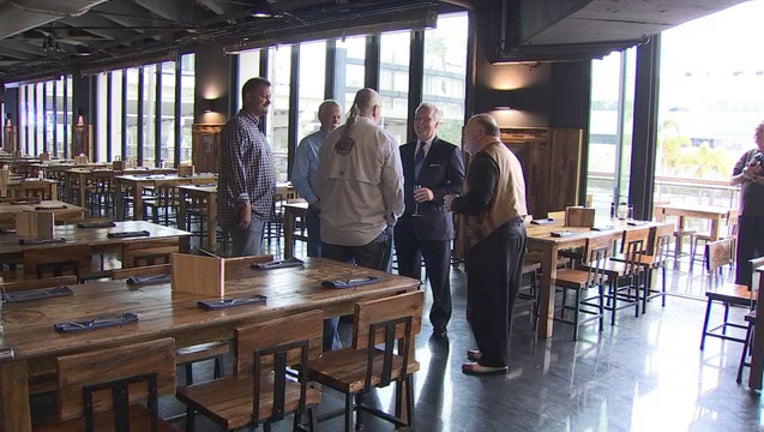 TAMPA, Fla. (FOX 13) - The Tampa Convention Center's newest addition has seafood lovers taking notice. Harpoon Harry's officially opened its doors Wednesday.
The crab house is the newest restaurant in downtown Tampa, and within walking distance from Amalie Arena. The menu is full of items for seafood enthusiasts.
Mayor Bob Buckhorn described the crab house as "a destination restaurant." 
Ronald Evans Harpoon Harry's co-owner said, "We just want to be here to be of service to Tampa. We are very strong in crab and seafood, but also offer prime beef, select chicken and pork items."
Their hours are 11 a.m. to 10 p.m. Sunday through Thursday, and from 11 a.m. to 11 p.m. on Friday and Saturday. The restaurant also offers a valet service for $8 from 3 p.m. to close. 
Buckhorn said he has been waiting for this for a long time.  
"To see this dream come to fruition," he said, "yeah, it's a good day."