Attorneys suspended after DUI setup plot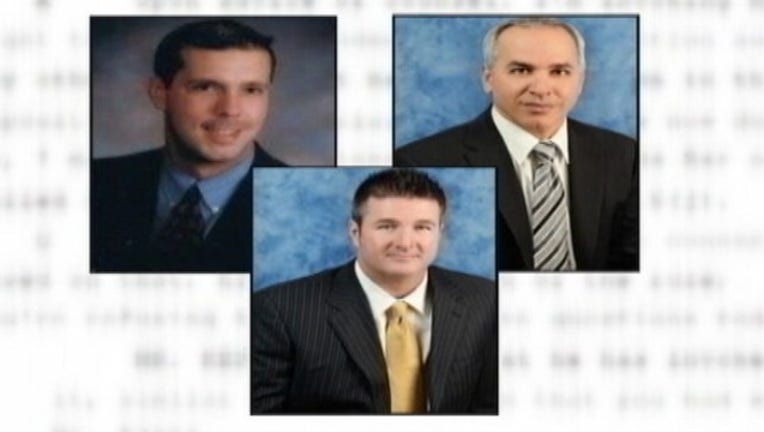 article
TAMPA (FOX 13) - The Florida Supreme Court has ruled in favor of the Florida Bar Association to suspend three attorneys accused in a DUI setup of a rival attorney. 
Stephen Diaco, Robert Adams and Adam Filthaut "suspended from the practice of law" until the Florida Supreme Court decides if they will be permanently disbarred.
The suspension orders them to accept no new clients beginning January 15, 2016 and stop representing all clients within 30 days. They must also deposit money earned practicing law into a trust fund and must ask the Florida Supreme Court before making any withdrawals from those accounts.  
The three were found guilty of setting up rival attorney, Phil Campbell for a DUI arrest on January 23, 2013 in order to gain an advantage in a high profile case between two 'shock-jock' radio personalities.
Seven months later, a special prosecutor confirmed the setup and concluded Phil Campbell was probably not even drunk at the time of his arrest.
In the summer of 2015, Judge Douglas Baird found the Diaco, Adams and Filthaut guilty in the scheme, where a paralegal for the three had drinks with Campbell at a bar, then asked Campbell to move her car.
While doing so, Campbell was arrested by the head of Tampa's DUI squad, Sergeant Ray Fernandez, who was later fired for his role in the plot.