Bay Area program seeks to end student's weekend hunger
TAMPA, Fla. - For some students, the only meals they receive are the ones they get at school, which means they go hungry for 68 hours over the weekend. But, a group of volunteers is hoping to make a difference.  
Sandra Kennedy and her staff of volunteers are trying to end weekend hunger by helping underserved students in Hillsborough County. 
"There's a period where many of them are not eating their food insecure," Kennedy, the co-coordinator of End 68 Hours of Hunger, explained. "They don't have food at their house. And so we try to provide the food that they would eat in the meantime. End 68 hours is this is roughly the 68 hours between Friday lunch that the kids get at school and Sunday or Monday morning breakfast," Kennedy said. 
READ: 'Waffle House Challenge' helps Pinellas realtors raise money for hungry kids
The non-profit's goal is to make sure students have food for the weekend.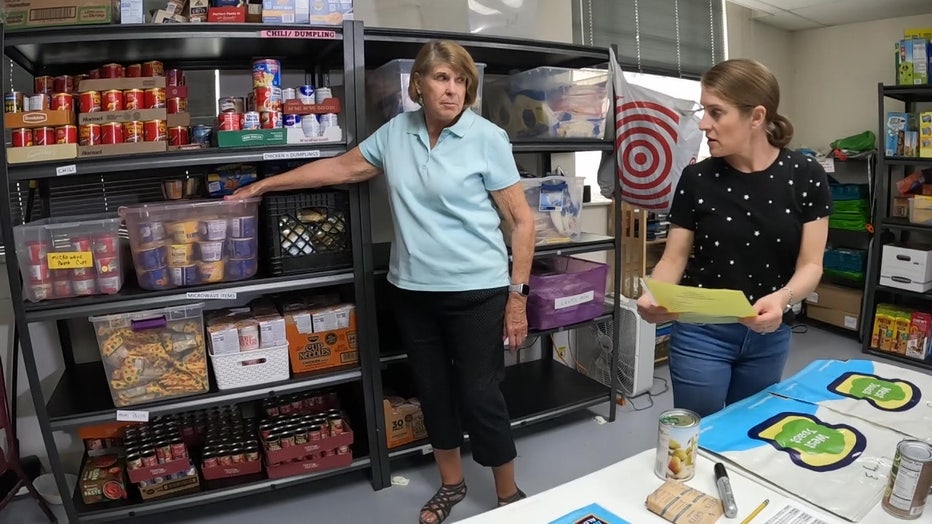 End 68 Hours of Hunger is all volunteer-based. 
"We give approximately seven meals. We give three dinners, two lunches, two breakfasts and a snack for every day," Kennedy explained. 
The group started in 2014 serving 25 students. Now, it helps more than 800 children. 
READ: Head chef at Trinity Café uses 30 years of restaurant experience to serve meals to underserved in Bay area
"We have Plant High School, we have a pantry there. We have Gorrie Elementary. We have Mitchell Elementary, all of whom are in South Tampa and you wouldn't think there'd be a lot of poverty, but there's poverty everywhere," Kennedy added.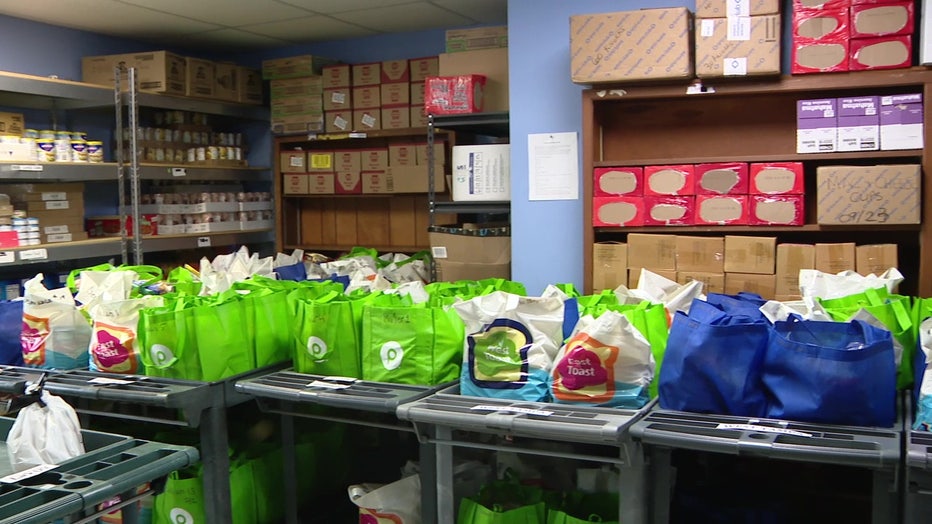 End 68 Hours of Hunger seeks to put an end to weekend hunger in students. 
The effort is completely run by volunteers who buy, pack and deliver the food.  
READ: Coffee, love for family inspires sweet treats from Roasted Whisk
"I'm here on behalf of my son's school," said Sarah Perry, a volunteer with End 68 Hours of Hunger. "We collect donations and buy groceries, every other week." 
Volunteer Liz Freeman is happy to be volunteering for the program.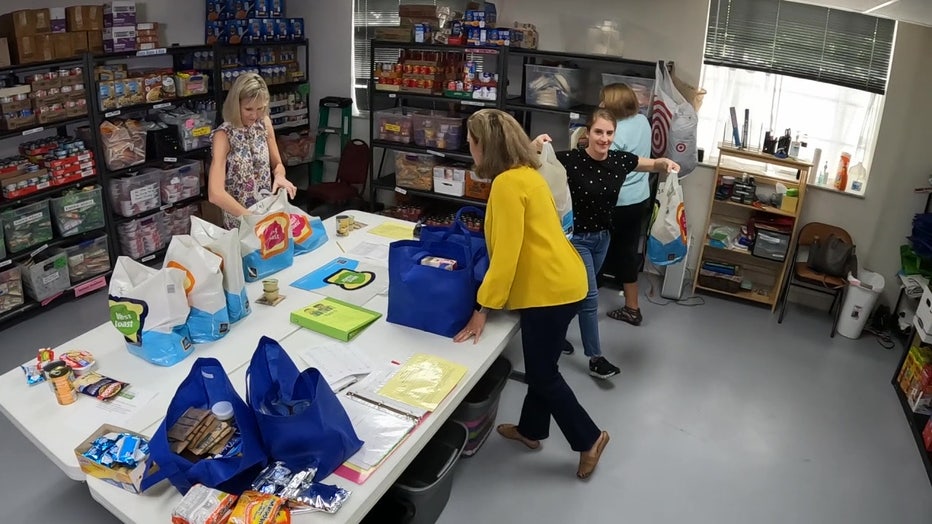 Volunteers pack bags of food for students to take home over the weekends. 
"We're just very lucky to find a program that helps us give back a little to our community," she said. Sybil Curtis has been volunteering for 5 years.  She learned how important the work is when she met a woman who relies on the food. "She had two foster children and two children of her own, said Curtis. "And she said she wouldn't be able to feed them if it weren't for the 68. So the parents, the families are so appreciative and it's just a great program." A program that is taking a huge bite off of food hunger for students.
The all-volunteer initiative needs more sponsors. 
Click here to learn more about the program.