Beach wheelchair mats arrive at Anclote River Park to improve access for those with mobility issues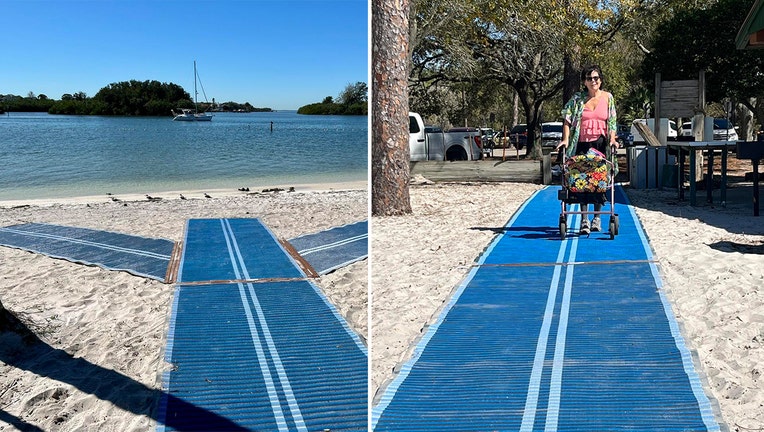 article
HOLIDAY, Fla. - The Sunshine State is outlined with white sand and tranquil waters – but not everyone has easy access to it. Over at Anclote River Park that has changed.
Pasco County officials announced new ADA-accessible beach mats were installed.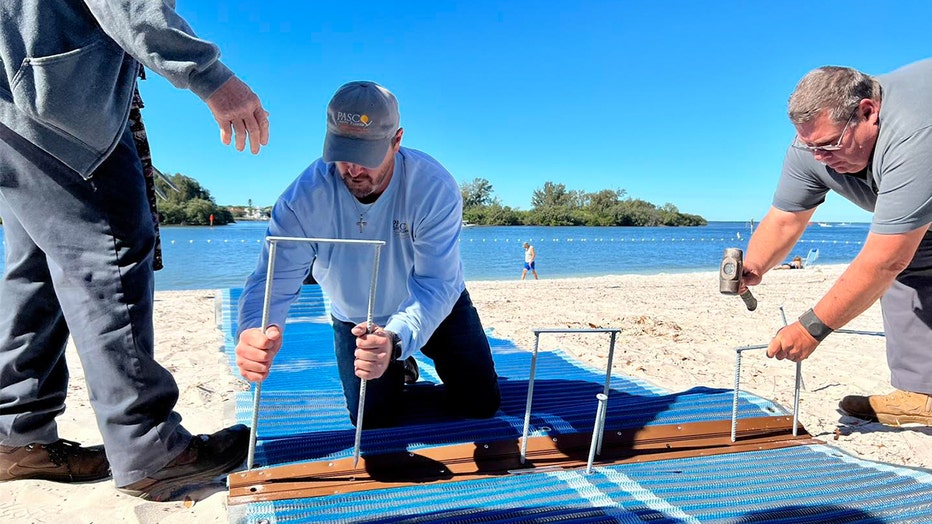 Right after, one patron tried it out.
"The best part was seeing a happy patron try them out right after the project was completed," county officials said in a Facebook post.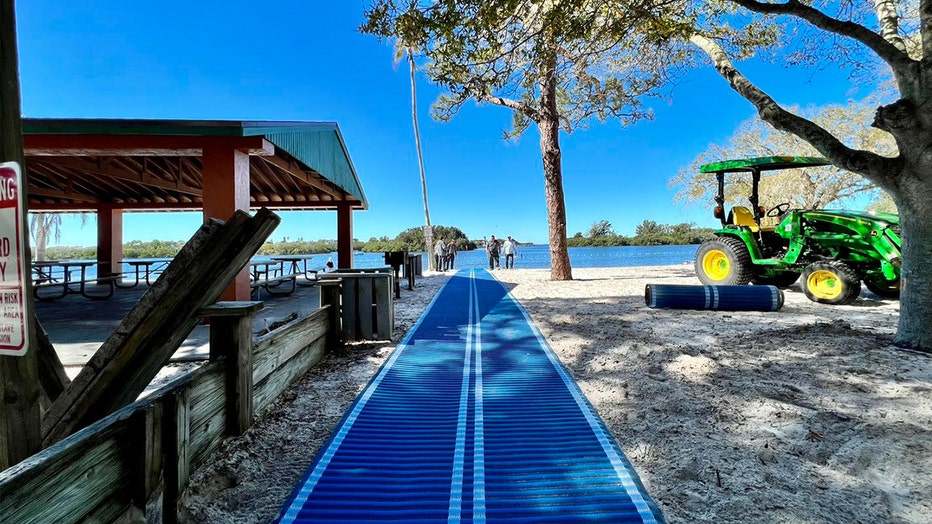 The mats have been popping up on beaches across the country. Last year, the "Mobi-Mat" was installed at St. Pete Beach.
MORE: 'Mobi-Mat' allows more accessibility for people with mobility challenges visiting St. Pete Beach
One can be found at Upham Beach and the other in Pass-A-Grille. At both locations on St. Pete Beach, you can also rent a beach wheelchair for free that can go in the water.
Jody Armstrong, the director of outreach at the Disability Achievement Center, said the non-slip mats allow equal access to the beach. When the mats were installed in November 2022, it brought the grand total to 21 in all of Pinellas County. There are also mats in Treasure Island, Indian Rocks, Gulfport, and at the St. Pete Pier. Armstrong said there are others in the works across the county.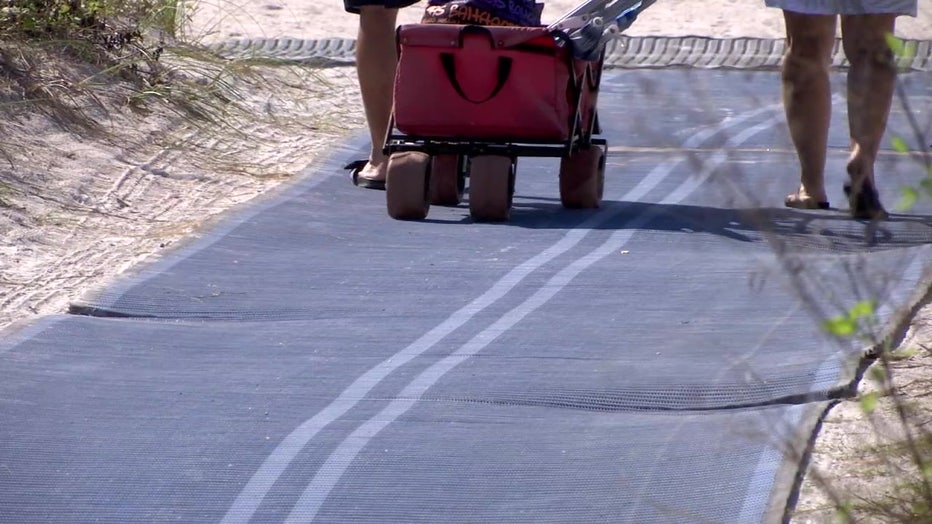 The project in St. Pete Beach was a partnership between the Disability Achievement Center, the city, the non-profit "Help Us Gather" and the Michael and Robin Lally Forward Foundation, which paid for the mats. It cost just under $20,000 for the two mats on St. Pete Beach, Jennifer McMahon, the chief operating officer for St. Pete Beach, said.
"It's not just necessarily people with wheelchairs," said Jennifer McMahon, the chief operating officer for St. Pete Beach. "It's people who have difficulty getting around. So, it's for our senior population. If you're going out to the beach, and you're dragging a bunch of kids with you in a wagon, this is great to not have to go through some of the sand, so I think everybody can get a benefit from it."
Over on Clearwater Beach, motorized beach wheelchairs are available. Those arrived in February 2022.
PREVIOUS: Accessibility mats, free motorized beach wheelchairs make Clearwater Beach easier for all
According to the CDC, one in seven adults in the United States struggles with mobility. The Forward Foundation has offered to write a check to any beach-facing city in the Tampa Bay area that is interested in a mobility mat, a spokesperson for Help Us Gather said.