Beauty queen bust-up: Watch this on-stage clash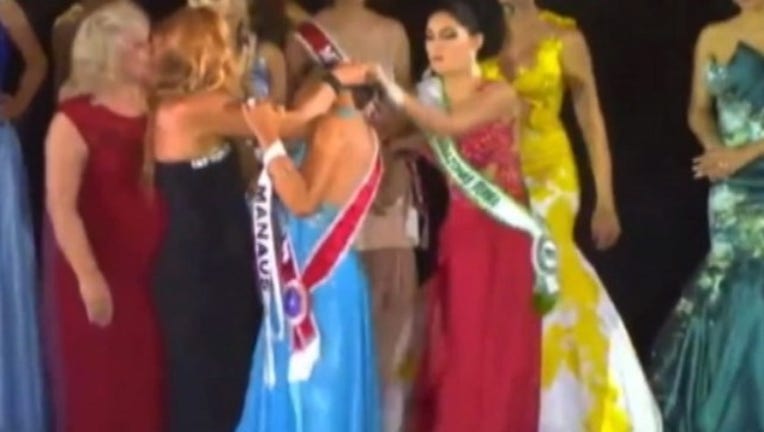 article
There was no talk of world peace at this beauty pageant.
Multiple videos going viral Monday morning show a spiteful clash between two competitors in the Miss Amazonas 2015 pageant in Brazil.
The New York Daily News identified the attacker as 23-year-old Sheislane Hayalla, who finished second place, and the victim as pageant winner Carolina Toldeo.

Mobile app users: Click here to watch

The videos show Hayalla rip Toledo's tiara from her head and throw it away in disgust – followed by a verbal tirade on stage. What's the story? Hayalla apparently elaborated on her Facebook page:
"I wanted to express my disapproval of the actions shown in preparation of Miss Amazonas 2015. I don't regret having protested. I wanted something clean and honest."
The Daily News reports that Hayalla claims Toledo's victory was a scandal, and that she "bought" her way to the crown.
American beauty pageants have seen their fair share of viral moments. In fact, the Miss Florida pageant made headlines last year for crowning the wrong winner.