Big Cat Rescue featured on 'Tiger King' to close, merge with Arkansas wildlife refuge
TAMPA, Fla. - Big Cat Rescue in Tampa will close its doors after 30 years and merge its big cat population with Turpentine Creek Wildlife Refuge in Arkansas, Carole and Howard Baskin announced Wednesday.
Big Cat Rescue and Carole Baskin became household names after Netflix featured the Tampa rescue on the hit pandemic-era show "Tiger King." In a website post, Carole's husband Howard Baskin said the decision to close comes down to Big Cat Rescue accomplishing its own goal of putting themselves out of business, so there wouldn't be a need for sanctuaries anymore. 
RELATED: Big Cat Public Safety Act bill – supported by Carole Baskin – unanimously approved by Senate
It comes after Congress passed into law the Big Cat Public Safety Act in December 2022, a bill the Baskins were central in getting on the federal government's radar. The law shut down the cub petting industry, and more sanctuaries ended up with more space for big cats as a result. Carole and Howard Baskin declined to comment about the merger to FOX13.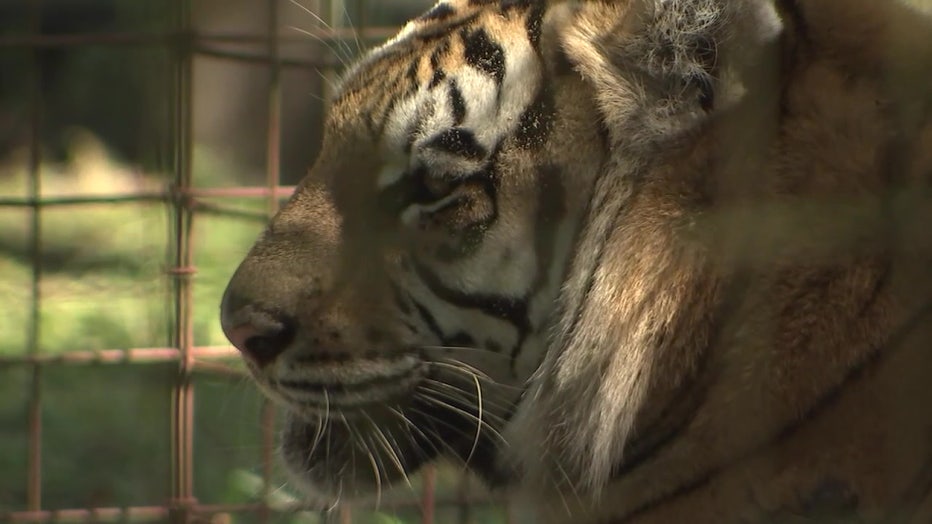 "We never expected this, but it's going to be a perfect place," said Tanya Smith, the president of Turpentine Creek Wildlife Refuge in Eureka Springs, Arkansas.
It remains unclear if the Baskins have a timeline for when they hope to sell the remaining big cats and close Big Cat Rescue. The couple instead pointed to their official statement and did not wish to speak to the media about the merger.
Turpentine Creek offers more than 400 acres to wildlife, and Smith said they will be taking in 35 of Big Cat Rescue's youngest cats. Smith shared how the merger came to her attention. 
READ: 'Tiger King' star Joe Exotic pleads for public's help in paying off nemesis Carole Baskin
"Honestly, Howard and Carole reached out to Scott and I, my husband, said, 'we'd like to have you come to Tampa to celebrate the Big Cat Public Safety Act passing.' And so, of course, Scott and I really wanted to go, so we did go," said Smith. "While we were at dinner one night, they just kind of sprang it on us that they wanted to do this and what their plans were. After Howard explained that, it made total sense."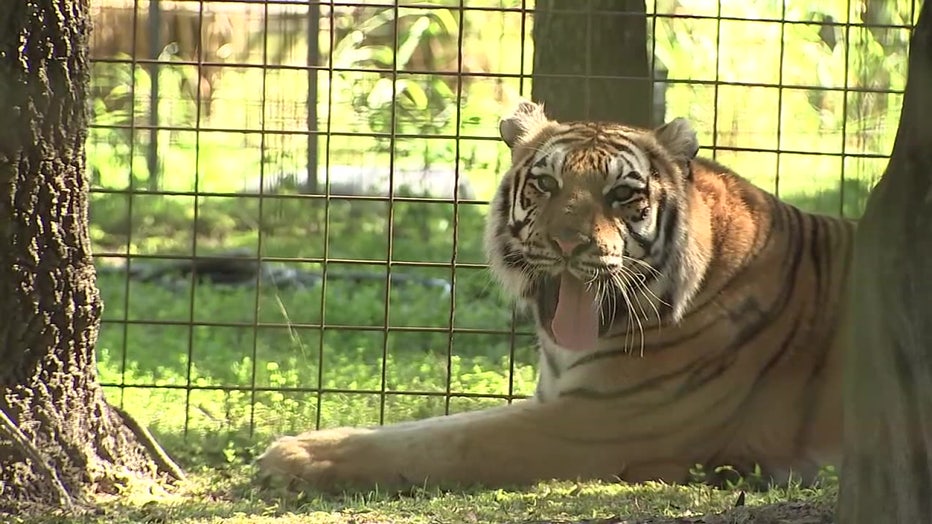 Smith said the cats will have a much larger habitat to enjoy in their new home. Over the years, the number of cats shrank at the Tampa rescue as the older cats died, Baskin said. Big Cat Rescue also devoted more resources over the years toward getting the federal bill passed and operating the sanctuary became more expensive, Baskin said in a website post.
Once the big cats all have a new home, the Baskins said the 67-acre Citrus Park property will go up for sale.
MORE: 'Tiger King' Joe Exotic resentenced to 21 years for murder-for-hire plot
"It's going to be a very valuable property," said land broker Bill Eshenbaugh, the president and founder of Eshenbaugh Land Company in Hillsborough County. "I reached out to them early in my career, I guess now 30 years ago, 25 years ago. It was pretty clear then they had no interest in selling to a developer. We looked at a number of sites around there. We've sold to an office property for example next to the mall. I think I looked at that property before the mall was built."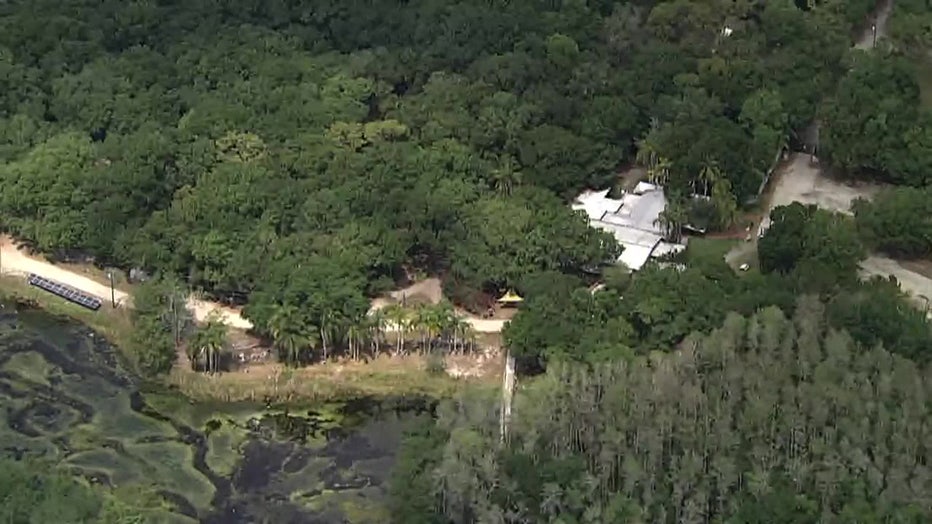 Aerial view of Big Cat Rescue. 
Eshenbaugh said the property could go for a lot of money for new homes or land conservation.
"It represents opportunity. It represents a lot of neighborhood challenges because there's probably some folks around that area that don't anything done on it, but I don't know the background in terms of what the future land use is or what it could be zoned for," said Eshenbaugh. "Three hundred single-family units today in that location would be worth $50,000 a unit, so whatever that math is, $15 million. This site could make a great park if the money's there from the county or somebody."
Once the property goes up for sale, Big Cat Rescue said it will use the money to fund other projects to save the species.
The Tampa sanctuary ended its public tours due to the "double punch of COVID-19 and the negative impact from Tiger King," according to their website. However, the site indicates they offer donor tours, in which those who donate $50 or more per year could schedule a time to visit with one guest.