Blue Bell gets festive with release of two holiday flavors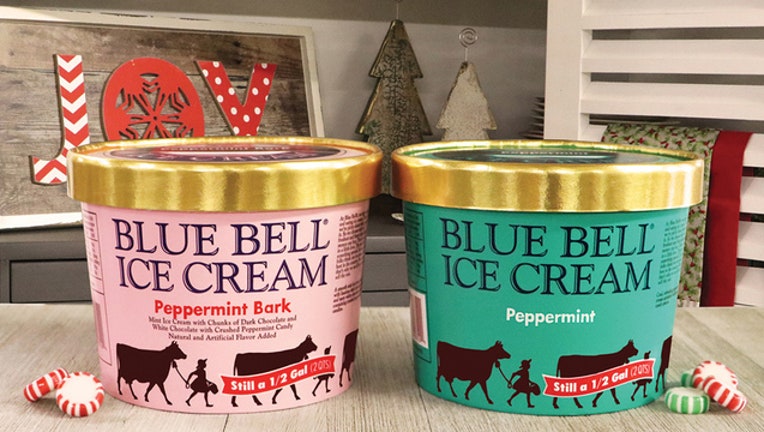 article
Blue Bell is getting into the holiday spirit with the release of two seasonal flavors on Thursday.
Peppermint Bark ice cream and Peppermint ice cream are now available in stores. It's no coincidence the release happened on Oct. 25 – two months from Christmas Day.
Peppermint Bark ice cream is white mint ice cream that has dark chocolate chunks and white chocolate chunks that have crushed peppermint candies inside.
Peppermint has been a popular season Blue Bell flavor for more than four decades. It's a pinkish/red peppermint ice cream that has red and green peppermint pieces sprinkled throughout.