Body found in burned car on Skyway Trail near St. Pete golf course
ST. PETERSBURG, Fla. - Firefighters had to let an engulfed car burn out on the Skyway Trail early Monday morning because it was not accessible by firetrucks.
When the fire was finally out, crews found a body in the trunk, according to St. Petersburg police.
St. Petersburg Fire Rescue was called to the car fire, which was located behind the Twin Brooks Golf Course near 22nd Ave. S and 41st St. S, around 6 a.m. Police said the area where the car was found is hard to locate and cannot be reached by car.
People in the Twin Brooks neighborhood watched as detectives worked a challenging murder investigation.
St. Petersburg police say a man was riding his bike on the Skyway Trail, part of the Pinellas Trail System, when he rolled up to a car on fire.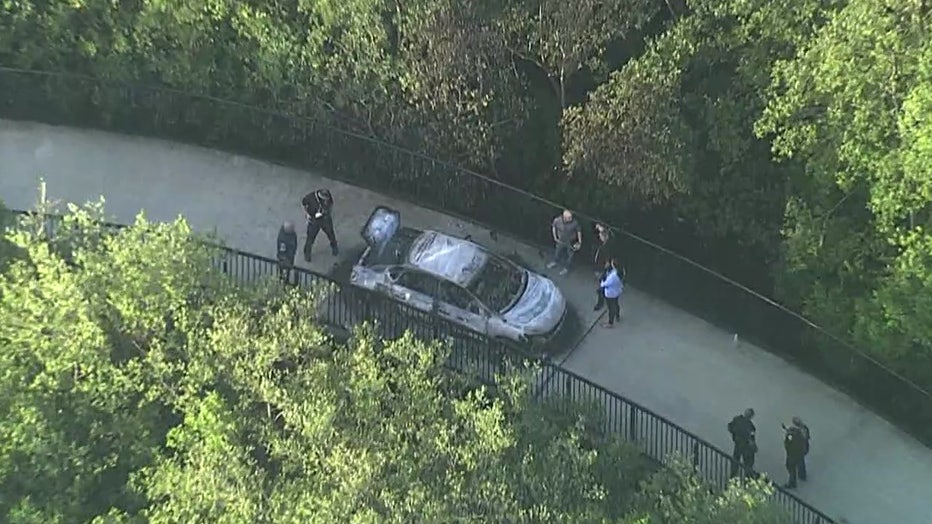 "It's literally only accessible from this point and one other area, and this car was left smack dab in the middle, about a mile in," explained police spokesperson Yolanda Fernandez. "We know that the body is just too badly burned to determine race or gender."
The medical examiner will work to figure out who this person was. 
The car was so severely burned, police are also unsure of what kind of car it was. Police are investigating the death as a homicide.
Anyone with information is asked to call St. Pete police.