Bold Notion Quilting owner finds passion in teaching others
BROOKSVILLE, Fla. - Bold Notion Quilting owner Lauren Jackson feels most at home in front of a large quilting machine. 
"My favorite part of what I like to do is that texture aspect of it where you're actually driving the head of this 26-inch machine around a quilt top," she said.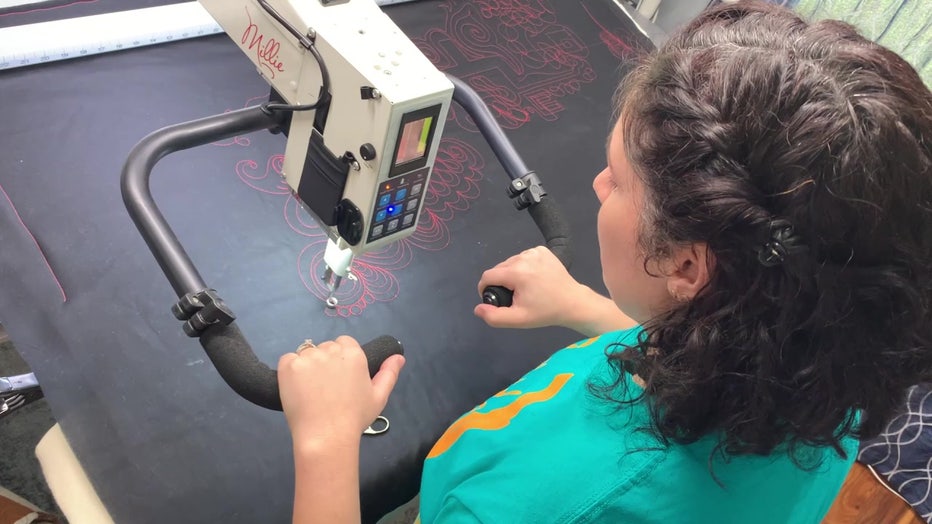 The definition of quilting is "joining together three layers of fabric," combining a back, a fluffy middle layer and a top. Jackson's favorite part is putting together the three layers, creating the pretty patchwork in the process. 
MADE IN TAMPA BAY: Lifelong artist creates thousands of pieces for beach-side business 'License Plate Stuff'
The Brooksville shop sells materials like fabric, thread and instruments. What is not for sale is what hangs on the walls.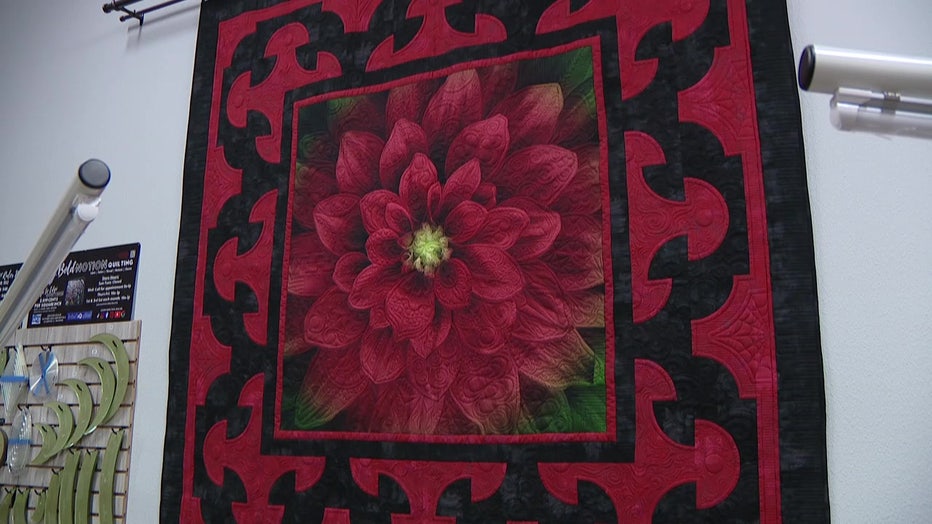 "A lot of them are all part of either YouTube tutorials that I've created online or part of a class that I teach and publish on boldnotionquilting.com, and they usually teach a particular skill," Jackson said. "I typically don't make projects with the intent to sell them. I make them with the intent to show samples of what are to come in the classes that I teach online."
The brick-and-mortar store is relatively new for Jackson, only open for a little over a year. Part of a military family, she's run her business online for the last seven years. Teaching has been the passion for her online business.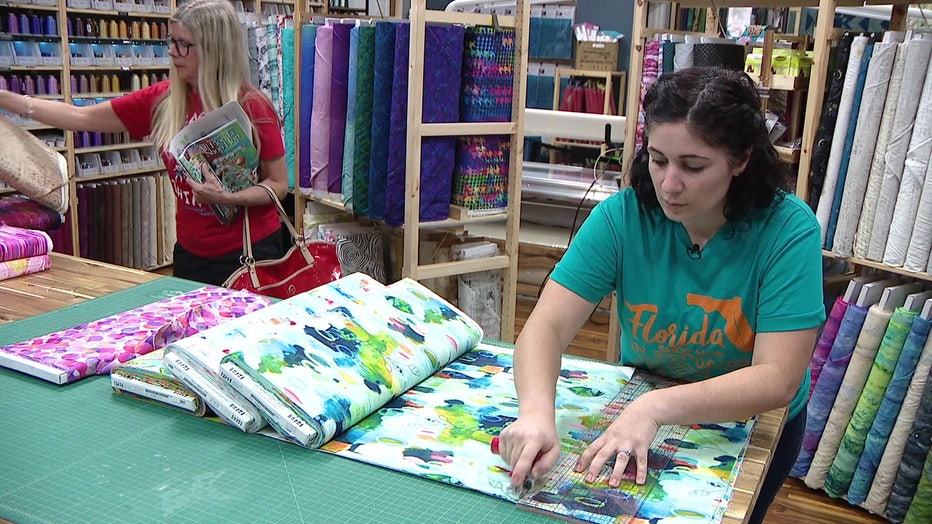 "I kind of just teach like I'm teaching handwriting to kindergartners. You don't know what people know and what they don't know," Jackson said. "I teach them the fundamental elements of the different shapes and how those fundamental elements work together to create other shapes."
MORE: Florida woman finds bliss in creating jewelry using heat
Like many teachers, she loves seeing her students' completed work.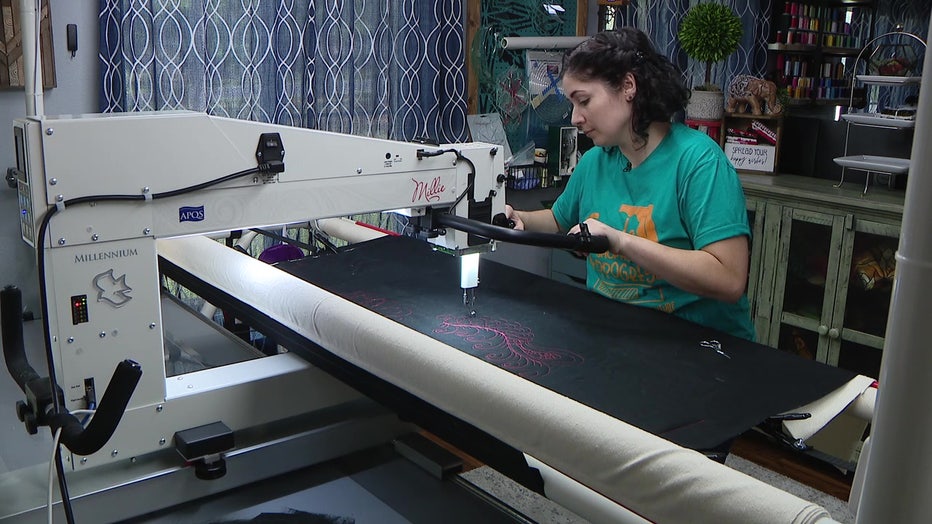 "Seeing people finish their projects and just be happy, that they feel that they can do this because it feels like such an abstract kind of like art form. They're like, 'oh, I can't draw, I can't do that.' When someone's like 'look what I completed'. That is what brings me joy," Jackson said. 
For more information, visit boldnotionquilting.com.