Lifelong artist creates thousands of pieces for beach-side business 'License Plate Stuff'
CLEARWATER BEACH, Fla. - David Herb's home is filled with at least 10,000 license plates. He's a collector, but only around 700 of those are part of his collection. The rest are for his business, appropriately called "License Plate Stuff."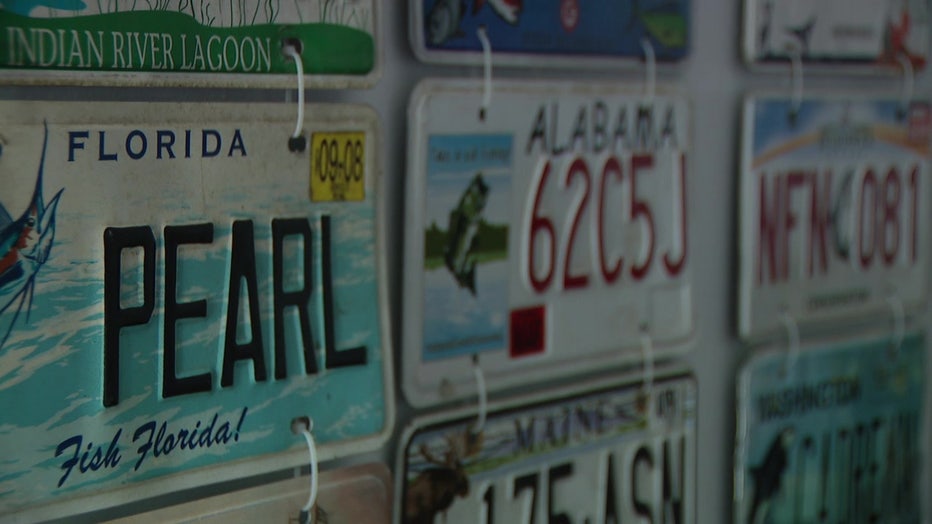 "They're kind of like stamps and coins and baseball cards. They're part of American history," he said. "There are stories and history behind all of them, and I just find them fascinating."
MADE IN TAMPA BAY: Florida woman finds bliss in creating jewelry using heat
Herb is a lifelong artist, and he's been working with license plates for a decade. He cuts them up, using the letters to create all kinds of words, names and phrases.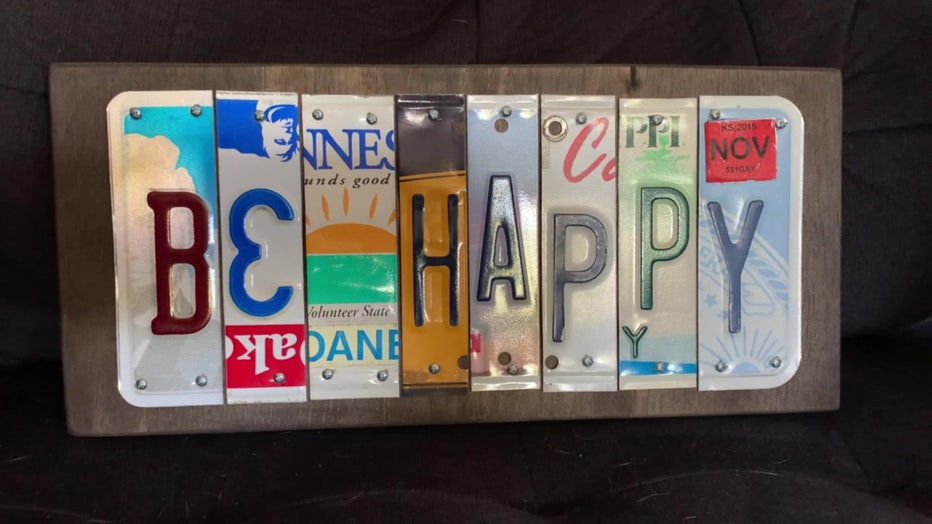 Popular items include "Clearwater Beach" and "Be Happy." The latter symbolizes his business philosophy.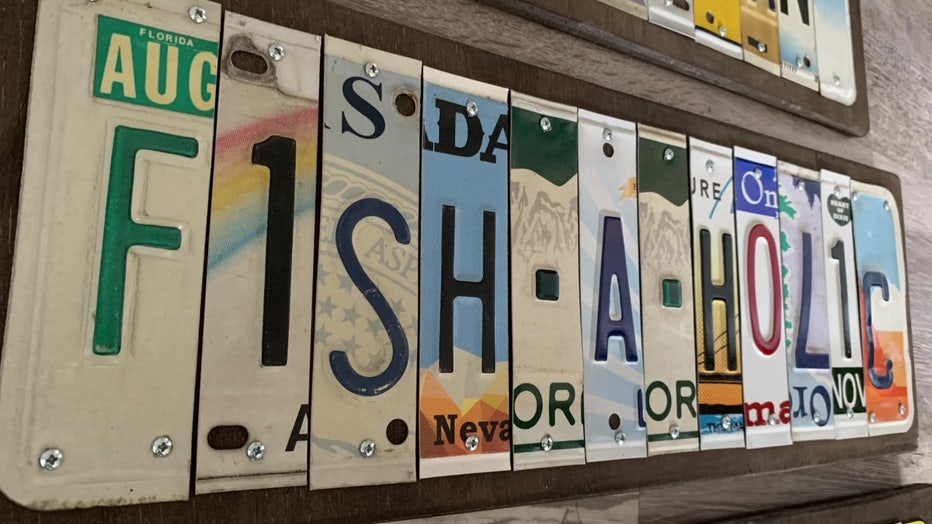 "I like to keep a lot of positivity into my art, because it'll be around for a long time, and it will continue to bring that message as long as that piece stays around," Herb said. 
MORE: Former chef turned bladesmith forges knives, teaches others
Herb also cuts and blends plates together to create shapes, like popular animals. Gators, dogs and seahorses are bestsellers.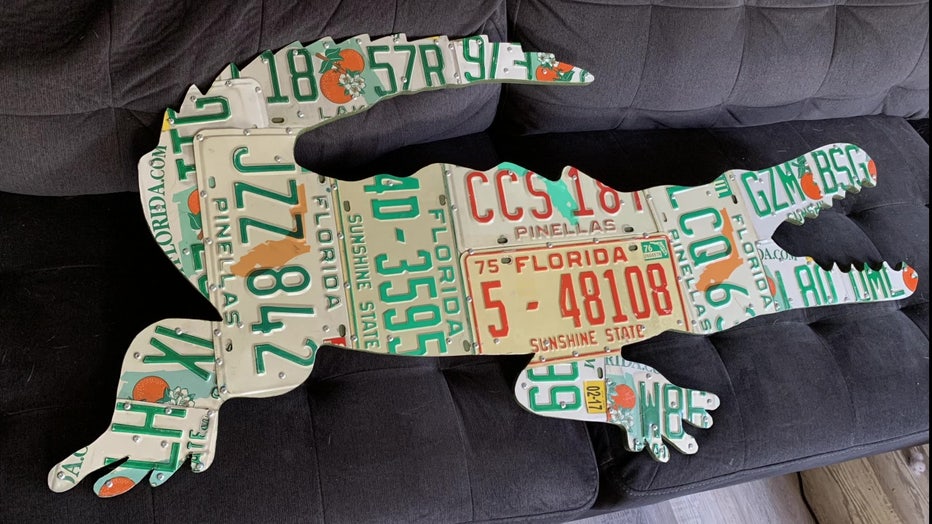 He prides himself on using most of the plate, and remaining areas are turned into keychains.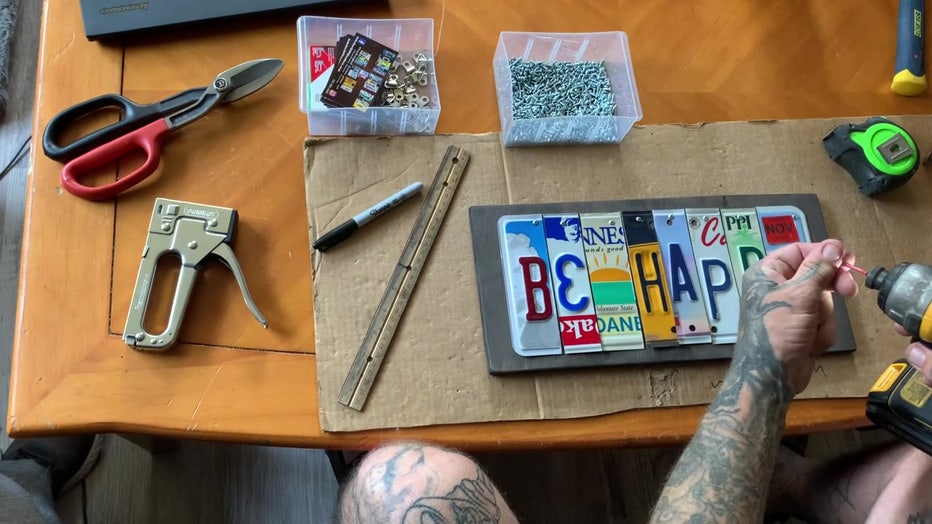 "That's another reason why I do this. It's all recycled art," Herb said. "If I can save them from getting melted down and turn them into an amazing piece of art, then it's very satisfying for me."
For more information on License Plate Stuff, visit www.licenseplatestuff.com.