Boston Marathon winner hosting Tampa race wants to inspire children to get ahead in sports, school
TAMPA, Fla. - If Meb Keflezighi has learned anything, through all the training, trials, and championships, it's this, "The hardest part about running is tying your shoes and getting out the door."
He wants kids to learn that too. So, the iconic American runner, who won the Boston Marathon in 2014, the year after it was attacked, is hosting his own race this weekend, at Al Lopez Park. Registration details can be found here.
"What an honor it is to represent the sport of running and not only to help the healing of the Boston Strong metaphor," Keflezighi told FOX 13, "but to be able to just kind of people unite from all over the world."
Becoming the first American to win Boston since 1983 has given him an Olympic-sized platform to help kids learn how sports and school intersect.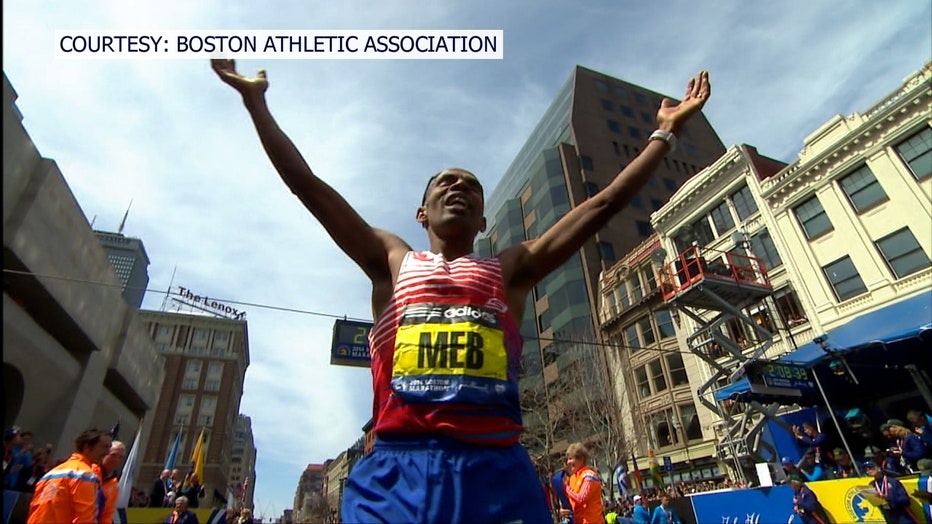 It benefits his foundation, whose slogan is: Maintaining excellent balance. 
"Running is the epitome of everything. Setting goals. Commitment. Dedication. Perseverance," Keflezighi stated.
READ: Pasco County ministry helps troubled teens through free counseling
The only runner to win each of the Boston and New York Marathons and an Olympic medal is now retired from competitive running and lives in Tampa with his family.
He still gets well-wishes from those who remember where they were the moment he won Boston.
"It's a big honor and a big responsibility to go with it. I know people kind of have admiration for what I have accomplished, but I feel so blessed," Keflezighi explained. "People think they're going to bother me when they stop me for a fight or meet and greet, you know? But I'm like, for me, such a big honor."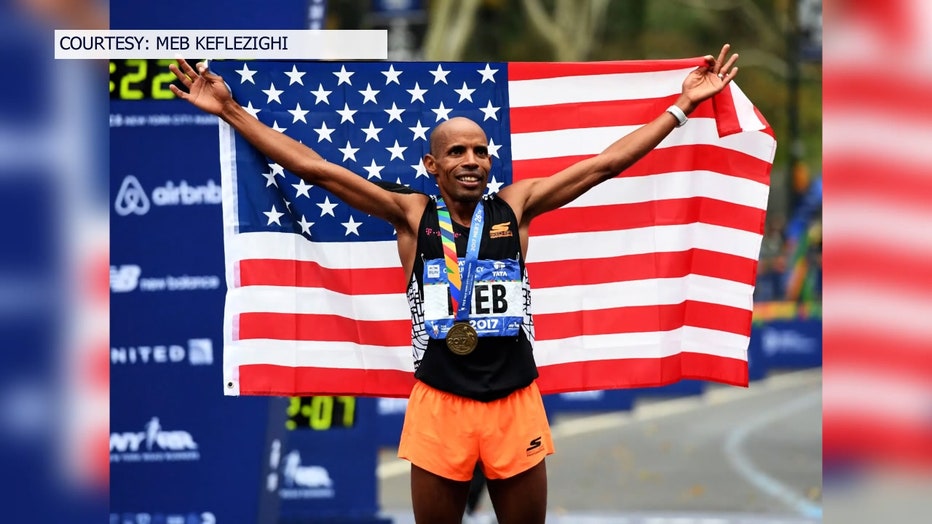 He's keenly aware that it only took a seventh-grade gym assignment to kick off his running career.
"The sport of running has done so many things for my life. It changed who I am. I get to be in contact with so many other people who want to help and give back," Keflezighi said. "With the foundation, that's the plan."
READ: Key West connection: The twist that turned the cigar industry toward Tampa
One mile changed everything for him, and maybe, for someone this weekend.
His foundation has given 70,000 pairs of shoes to those in need.
The races start at 8 a.m. Saturday, May 6 at Al Lopez Park.
For information, about the MEB Foundation, head over to the official website: www.mebfoundation.org.