Brush fire closes Starkey Park in New Port Richey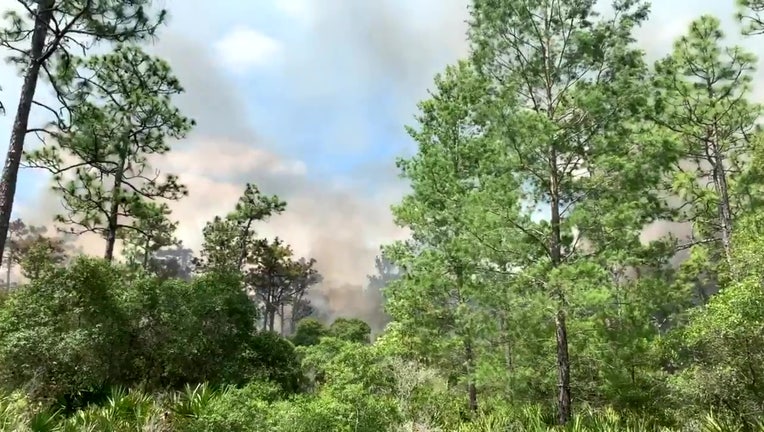 NEW PORT RICHEY, Fla. - Starkey Park in New Port Richey is closed as firefighters work to put out a brush fire.
The fire broke out Friday morning and has grown to approximately 111 acres. According to Pasco County Fire Rescue, the fire is about 60-percent contained.
Initially, the trails at the park were closed as firefighters worked to extinguish the blaze, but the park closed as the fire grew.
Drivers are reporting smoke along Starkey Blvd. and firefighters said there are reports of ash falling in nearby neighborhoods, but no homes are in danger at the moment.
Crews are fighting the fire by setting backfires to burn all available fuel, while others douse the flames.