Bus crash closes State Road 52 lanes in Pasco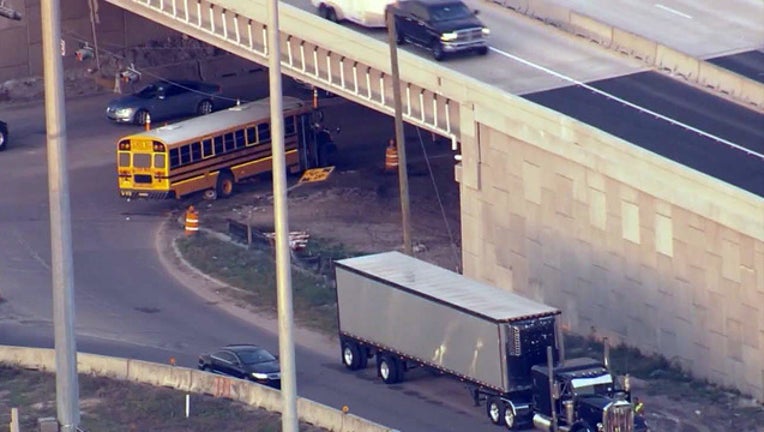 article
SAN ANTONIO (FOX 13) - Four people -- including three children -- were hurt in a crash involving a school bus and a semi-truck this afternoon, officials say.
According to a Pasco County government spokesman, the crash happened just before 5 p.m. on State Road 52 at the Interstate 75 overpass.  They say one adult and three children were injured -- one badly enough to be hospitalized -- all aboard the bus.
There's no word yet about any injuries to the truck driver.
The cause of the crash is not yet clear.  The Florida Highway Patrol is investigating.
In the meantime, eastbound State Road 52 is closed.  All traffic is being diverted onto southbound I-75.