Car split completely in half after crash; everyone survives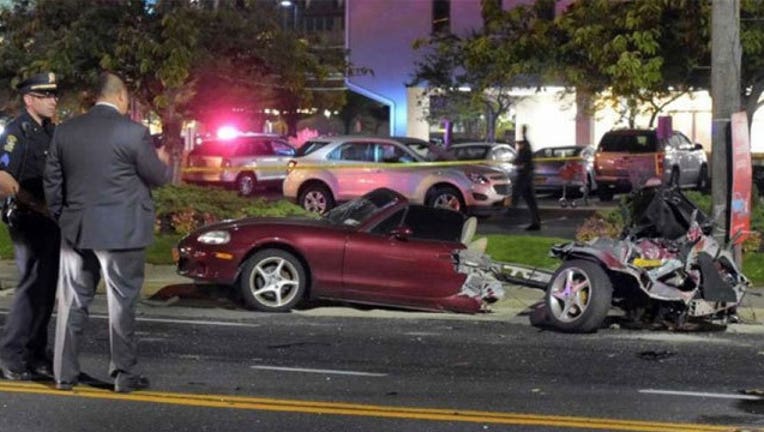 article
ROCKVILLE CENTRE, N.Y. (AP) — A speeding drunken driver smashed into another car on Long Island in New York and split it in half, police said Saturday.
Miraculously, nobody suffered life-threatening injuries in the crash Friday night.
Police said Dustin Brandon, 27, was driving a Mercedes-Benz convertible when he collided with a Mazda Miata in Rockville Centre.
The impact caused the Mercedes to overturn and the back of the Mazda was sheared off.
Newsday reported that the Mazda's rear tire detached and hit the windshield of a tractor-trailer in a nearby CVS parking lot.
Brandon and his 25-year-old female passenger had to be extricated from the Mercedes. He suffered head and leg injuries. She suffered a lower leg injury.
The driver of the Mazda suffered internal injuries.
They were all transported to a hospital.
Brandon was arrested on charges of DWI, reckless driving, reckless endangerment, assault and criminal mischief. It wasn't immediately known if he had a lawyer who could comment on the charges.