Charlotte County Sheriff K9 missing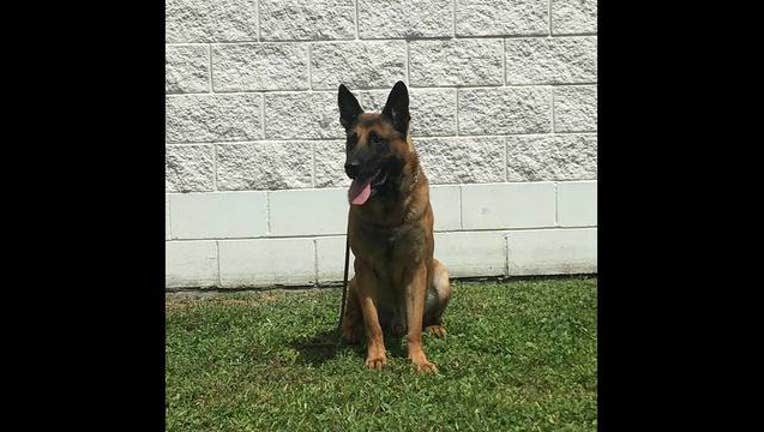 article
PUNTA GORDA (FOX 13) - Multiple law enforcement agencies in addition to several dozen volunteers are searching for a Charlotte County Sheriff's K-9 who went missing.
K9 Edo was last seen in the area of Cranberry Boulevard and Tamiami Trail in Punta Gorda around 8 p.m. on Saturday. He was originally secured in his kennel inside a garage. North Port police say residents may notice a drone in the area during the search.
He is 105 pound German Shepard and is not wearing a collar. It is not known whether Edo was stolen. Police say it's all under investigation.
Anyone with information on Edo's whereabouts is asked to call the Charlotte County Sheriff's Office at (941) 639-0013.