Chicago diner serving 'Elf'-inspired Spaghetti Sundae dish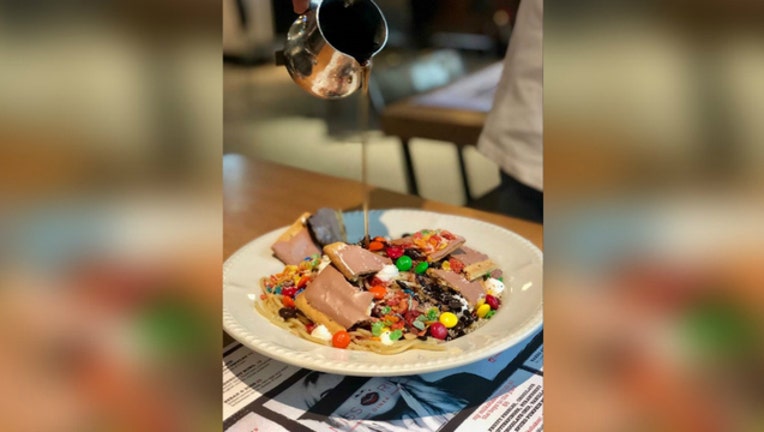 article
FOX NEWS - If you're looking to stick to the four main food groups this holiday season — i.e., candy, candy canes, candy corn and syrup — this wacky dish is for you.
Miss Ricky's Diner at the Virgin Hotel Chicago is serving up a special Spaghetti Sundae inspired by the saccharine dish from the movie "Elf," in honor of the film's 15th anniversary, The Takeout reports.
The menu item, modeled after the breakfast pasta Buddy joyfully pigs out on, will be available now through Christmas Day for $15.
The Miss Ricky's version is made out of spaghetti, strawberry and raspberry sauces, marshmallows, s'more Pop-Tarts, M&Ms, Oreos, Fruity Pebbles and coconut, all topped with syrup and chocolate sauce, silverware optional.
After you're done stuffing your face with this plate full of sugary deliciousness, you should have plenty of energy to spend the rest of the day making snow angels, ice skating, eating Toll House cookie dough, and snuggling.