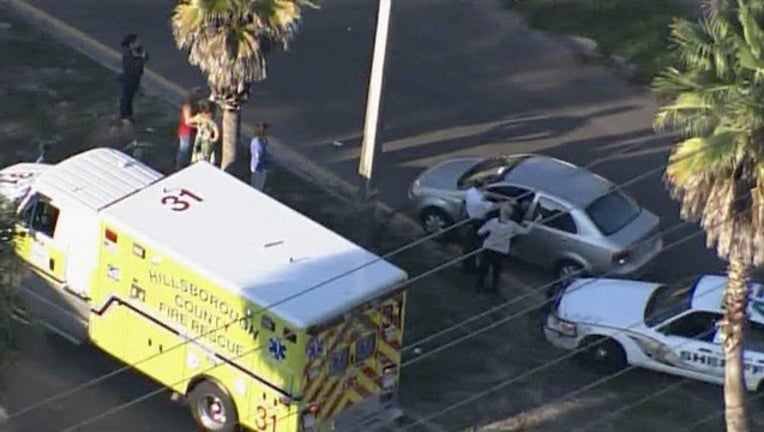 article
TOWN 'N COUNTRY (FOX 13) - A child on a bicycle was taken to the hospital after being hit by a car along Waters Avenue this morning.
The Hillsborough County Sheriff's Office said it happened near Riverwood Boulevard around 8:10 a.m., when a vehicle turned at the intersection and struck the 13-year-old boy on the bike.
Deputies said he received minor abrasions to his hands and was taken to St. Joseph's Hospital to be checked out. He is expected to be OK. 
Deputies also said the driver involved will not be cited.