Children's Community Clothing Closet reopens in new location after Hurricane Ian
NORTH PORT, Fla. - Four months ago, Hurricane Ian ripped back roofs and caused flooding in North Port. Many homes and buildings were damaged, including the city's Children's Community Clothing Closet.
For decades, the Children's Community Clothing Closet has provided clothing to children from newborn to 18 years old. After working to find a new location, they're open again after a large donation helped replace what was destroyed by the storm. 
From Blippie Shoes to Minnie and Daisy sandals and even Spiderman, the items are enough to bring a smile to any child's face. 
READ: Students at Manatee technical school repair non-profit's vehicles used to help Hurricane Ian victims
"It's extremely humbling," said Janet Carrillo, the manager for North port Social Services. 
She and her team have helped fill the walls and racks of two rooms at their office located at the Family Service Center off Outreach Way.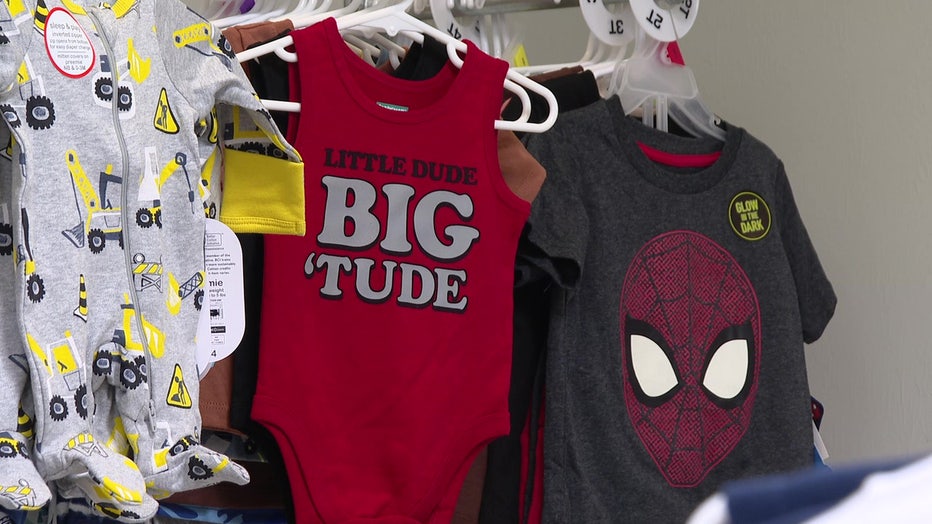 "The community rises to give. Whenever we state that we need these items that they are given," she said. 
The Children's Community Clothing Closet is a partnership with the Kiwanis Club of North Port, and it allows families who qualify to drop in and pick up clothing at no cost. 
MORE: Body of last missing person from Hurricane Ian found on sunken boat in Fort Myers Beach
"It's imperative for people to have quick access, and the opportunity to go shop and not necessarily purchase the items," said Carrillo. 
Four months ago, the Children's Community Clothing Closet was located about a mile away. They were forced to temporarily close, though, after Hurricane Ian damaged their building and many of the clothes inside. 
"It was sad, because we did put a lot of effort, a lot of work into making it a nice place for people to come and get items that they need," said Concepcion Rodriguez-Feliz with North Port Social Services.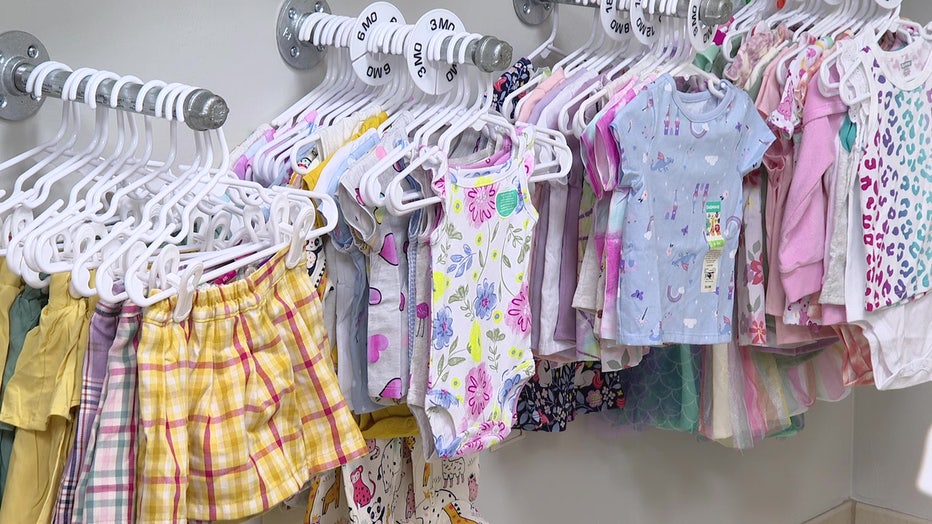 With help from the United Way of South Sarasota County, pallets of donations came in from the Venice Walmart. They now carry items from newborn to 3X for up to age 18. 
"Not only is [there] always a need for the residents of North Port and the children, but especially after the hurricane," said Rodriguez-Feliz. "A lot of people lost everything, and we need to make sure we got it up and running as soon as possible."
PREVIOUS: Crowley Museum and Nature Center plans to reopen for first time since Hurricane Ian
Since the early 90s the Children's Community Clothing Closet has helped families in need, and they will continue on. 
"It's been exciting to get it up and running," said Rodriguez-Feliz. 
Donations of gently used or new items are accepted. 
The Children's Community Clothing Closet is located at 6919 Outreach Way, Suite 3, and they are open Monday-Friday 9 a.m. to 4 p.m., they are open until 8 p.m. on Thursdays and Saturdays from 9 a.m. to 12 p.m. 
For more information, contact North Port Social Services at (941) 429-3700 or the North Port Kiwanis Club at (941) 468-1335.