CHP officer killed as patrol car hit by drunken driver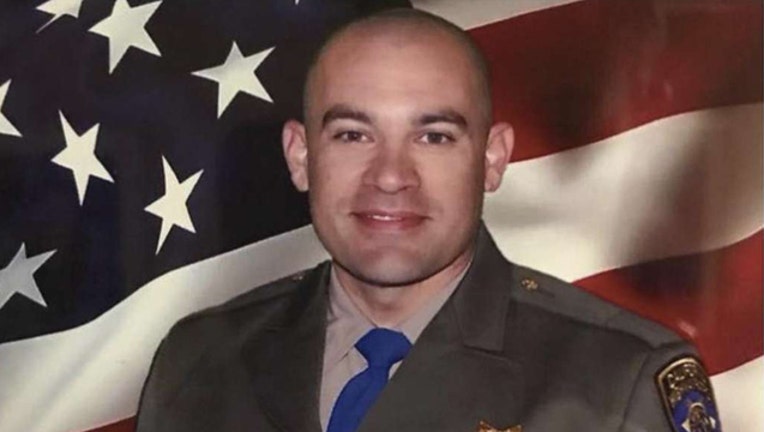 article
SAN FRANCISCO (AP) - A California Highway Patrol officer died after a drunken driver returning from a party slammed into the back of his parked patrol car on a San Francisco Bay Area highway on Christmas Eve, the CHP said Monday.
CHP Officer Andrew Camilleri, a 33-year-old married father of three children, was in the passenger seat of the CHP SUV on the shoulder of Interstate 880 in Hayward when the vehicle was struck, said Assistant Chief Ernest Sanchez. The back end of the patrol car was mangled.
"It's definitely not the way we wanted the community to think of the 2017 Christmas Day holiday," Sanchez said.
A second officer in the vehicle, Jonathan Velasquez, was treated at a hospital and released.
The 22-year-old driver who struck the officers suffered serious injuries. Sanchez, who declined to release the driver's name, said the driver may also have been under the influence of marijuana.
Gov. Jerry Brown said Camilleri died while "working to keep our communities safe."
"We join his family, friends and the entire California Highway Patrol in mourning his death and in honoring his sacrifice," Brown said in a statement.
Camilleri's children are 12, 6 and 2, according to the governor's office.