'Christmas Cookies' returns with Blue Bell's holiday flavors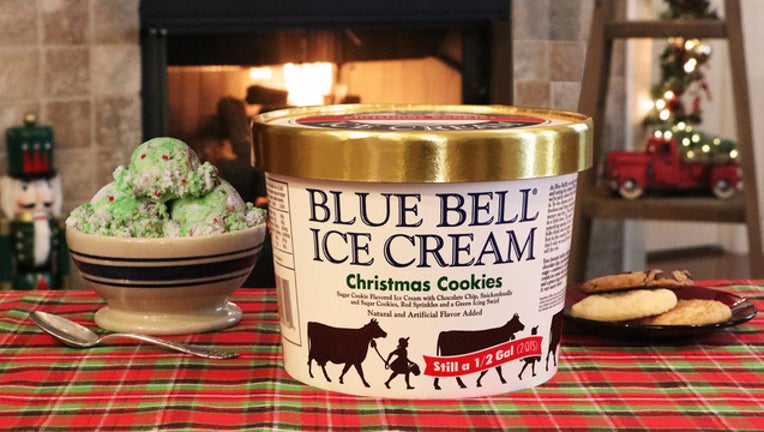 article
Cookie lovers will love the latest holiday flavor from Blue Bell – Christmas Cookies.
The company announced the flavor's return on Monday. It's a sugar cookie ice cream with bits of chocolate chip, snickerdoodle and sugar cookies mixed in. Red sprinkles and green icing are swirled throughout.
"A very merry flavor!" Blue Bell said on its Facebook page.
Blue Bell's peppermint and peppermint bark flavors also returned to stores last week. Peppermint is a peppermint ice cream with peppermint candy pieces mixed in. For the peppermint bark flavor, dark and white chocolate chunks are added to the mint ice cream and peppermint candy pieces.
All three flavors are out for a limited time.