City leaders to turn 18-acre land in West Tampa into affordable housing near downtown
TAMPA, Fla. - A big, new development in Tampa is nothing unusual, but finding something affordable these days is the hard part.
Now, the city is planning hundreds of new affordable apartments and townhouses in West Tampa at what's been known as the Rome Yard, an 18-acre city-owned parcel that was used for decades as a base of operations for city trucks and other equipment.  
RELATED: Housing affordability is at the lowest level in over a decade
It's just north of other new development by Related Urban, a Miami-based company that's redeveloping Tampa's West River area. 
The site at Rome Yard will see nearly 1,000 rental apartments with 70% of them being affordable housing based on the area's median income.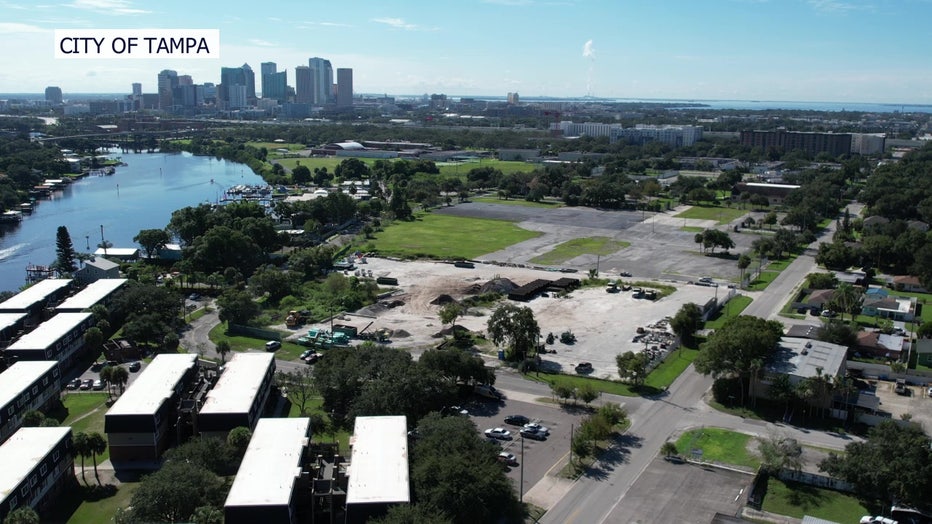 City officials said a new extension of the Tampa Riverwalk will run through the development. Transportation that will allow people to tap jobs and services in downtown will include expanded bus services, scooters, bicycles and foot traffic. 
MORE: Pinellas leaders, businesses, developers form county-wide compact focused on affordable housing
"It's very exciting," said Abbye Feeley, the deputy administrator of development and growth management for the City of Tampa. "It provides close proximity to jobs and housing opportunities, which is critical."
The developer is holding an event at the site to answer questions. It will be held Tuesday from 5:30-7:30 p.m. with complimentary food trucks and live music at the site, 2609 North Rome Avenue in Tampa.