Clearwater police, FWC rescue nearly 11-foot manatee stranded on beach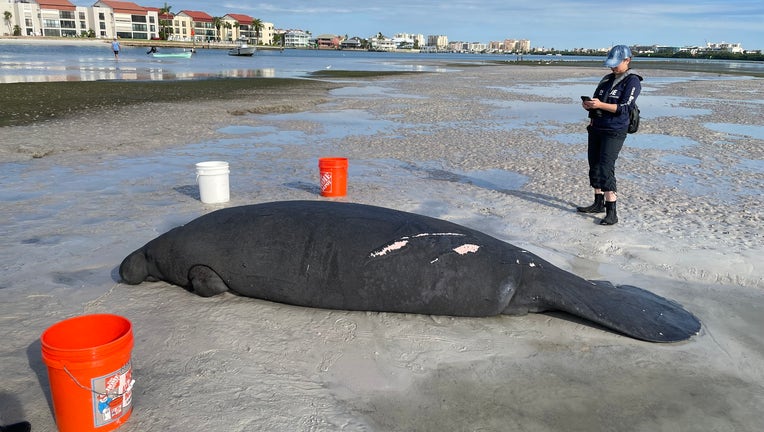 article
PINELLAS COUNTY, Fla. - A manatee stranded on the beach in Pinellas County was rescued and moved back into the water Tuesday morning.
Members of the Clearwater Police Department marine unit and the Florida Fish and Wildlife Conservation Commission helped the nearly 11-foot manatee on Bird Island.
READ: Former Super Bowl champion, Patriots running back arrested in Tampa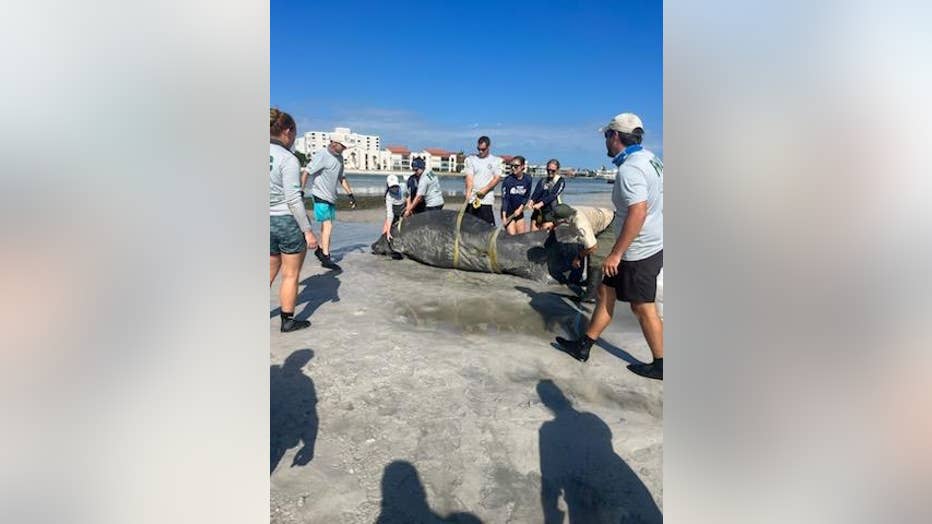 Photo courtesy: Clearwater Police Department
Representatives with the two agencies, along with the Clearwater Marine Aquarium, coated the female manatee with water to make sure she was okay.
She was then delicately moved back to the Intracoastal Waterway with the help of about a dozen people moving her on a fabric stretcher, according to police.