Collier County murder suspect may be in Bay Area using victim's car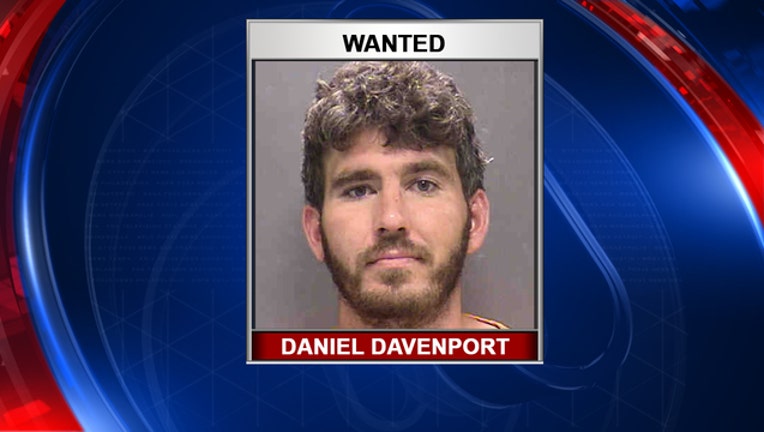 TAMPA (FOX 13) - A murder suspect may be in the Tampa Bay area, deputies said.
Detectives with the Sarasota County Sheriff's Office are searching for 31-year-old Daniel Davenport for the murder of 55-year-old Sergio Hostins, a Sarasota County resident. He may be traveling in Hostins' vehicle, a green Subaru Forester with the Florida license tag, IE801K.
"We began our investigation looking into that to try and locate him," said Kaitlyn Perez, spokeswoman for the Sarasota County Sheriff's Office. "It wasn't more than a couple days later when we were contacted by the Collier County Shierff's Office about a body they discovered down ona construction site.: 
Hostins was reported missing on October 8, and his remains were found in Collier County last week, deputies said. A warrant has been issued for Davenport. It's unclear of Davenport knew Hostins.
"We're not ready to release the details of the crime just yet," Perez said. "In an effort to be as transparent as possible and get the word out, we want people to know we are looking for him."
Anyone with information on his whereabouts or if anyone who sees the described vehicle is asked to call the Sarasota County Sheriff's Office at (941) 861-4800 or dial 911.