Construction worker dies after driver crashes into him at Gateway project in Clearwater, troopers say
CLEARWATER, Fla. - A 55-year-old construction worker was hit and killed as he was flagging traffic for the Gateway Expressway project in Clearwater, troopers said.
The deadly crash occurred on 118th Avenue North near the 43rd Street North intersection after 10 p.m. Thursday. According to the Florida Highway Patrol, a 77-year-old man was heading west in a 2017 Dodge Journey when he collided with the worker. 
He told troopers he didn't see the construction man, a 55-year-old from Clearwater.
He was taken to a nearby hospital where he passed away.
The driver had minor injuries and the crash remains under investigation.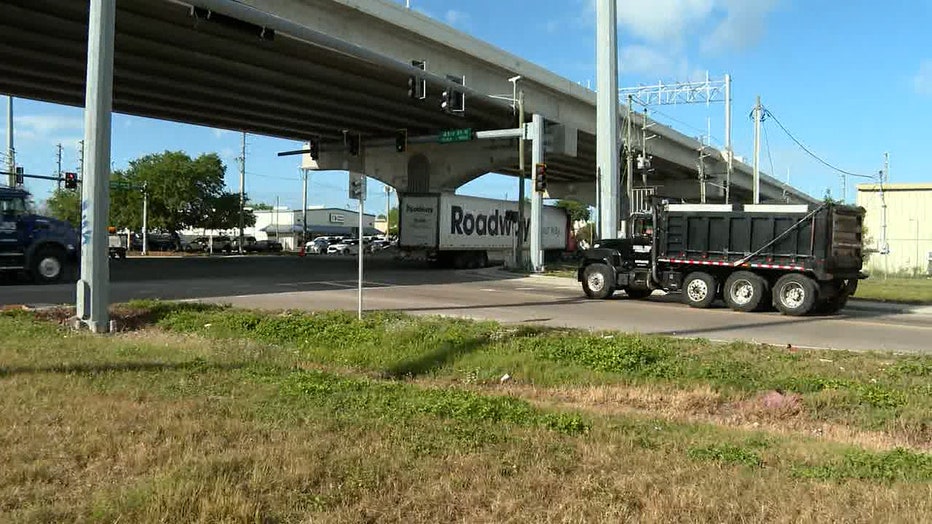 READ: Clearwater man murders renter of home that was owned by his deceased mother, police say
Meanwhile, in response to Thursday's crash, an FDOT spokesperson said in a statement, "The Florida Department of Transportation offers our heartfelt condolences to the family of the deceased construction worker on the Gateway project in Pinellas County. As safety is our top priority, FDOT is actively cooperating with Law Enforcement efforts and will review the details of the investigation upon its conclusion."
The man who died Thursday was working on the same project that Pinellas County Sheriff's Deputy Michael Hartwick was helping direct traffic at when he was hit and killed in September. A construction worker driving a front-loader hit Deputy Hartwick on I-275 near Roosevelt Boulevard. 
The worker, who fled the scene, and another crew member were charged in Deputy Hartwick's death. Both were undocumented immigrants.
The man who died in Thursday's crash has not been identified. 
FOX 13 reached out to the project's contractor, Archer Western DeMoya Joint Venture, and are waiting to hear back.
The Florida Department of Transportation says the Gateway Expressway project will create faster, safer and more convenient travel through parts of Pinellas. It will add two new elevated toll roads between the Bayside Bridge and US-19 to I-275. The nearly $600 million project is expected to be finished by the end of 2023.
FDOT launched a Lane Closure Notification System pilot program last year in an effort to keep drivers and construction workers safe. It alerts drivers through their phone's maps about active work zones and lane closures, and helps drivers navigate the areas safely.