Cross Bay Ferry returns October 31 with new launch locations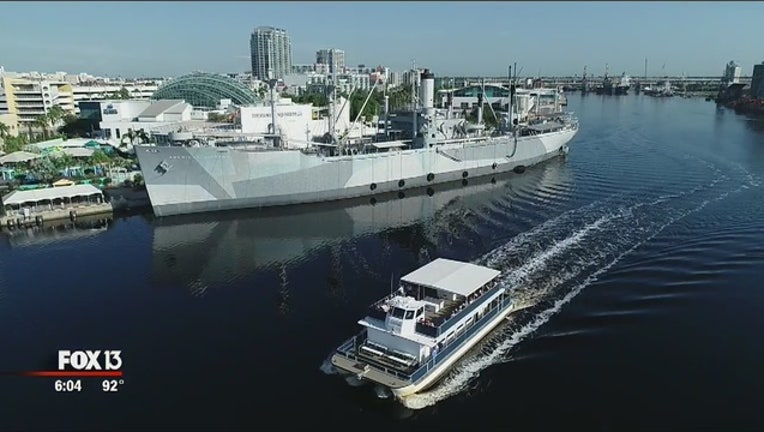 TAMPA (FOX 13) - The Cross Bay Ferry now has an official launch date and new docking locations, project planners announced during a news conference Tuesday.
The ferry will make its maiden voyage on October 31 and will open to the public a day later, on November 1.
"We're going to have better hours, lower prices and new locations," said Ed Turanchik, an attorney for HMS Ferries, which operates the vessel. "This is a new version of a great product that was incredibly successful."
The Cross Bay Ferry initially launched a pilot program in 2016 and shuttled about 40,000 passengers between Tampa and St. Petersburg.
Leaders in the cities of Tampa and St. Pete and Hillsborough and Pinellas Counties recently signed off of dedicating funds to bringing the ferry back.
The new version, which is costing half as much because HMS Ferries has agreed to pay more this time around, will dock at the Florida Aquarium.
"It's bringing a whole new opportunity for guests to come visit us in a different way. Come right across the bay, they end up right at our back door," said Andy Wood, the aquarium's chief operating officer. "It gives you great opportunity to experience all the growth that's happening here without any of the hassles of getting in here or parking. It just gives such flexibility and accessibility."
The pilot program's ferry docked at the Tampa Convention Center. While that was a central location, it didn't run during larger events.
Turanchik said that will no longer be the case.
"This new location has no blackout dates. We can run at Gasparilla, New Year's Eve and during the Outback Bowl. And some of those, we couldn't run last time because there was no room at the dock, literally," he said.
Adult tickets for the ferry will cost $8. Tickets for children will be $3, while seniors, college students, and military members or veterans will have to pay $5.